Immigration Attorneys in Dublin, OH
Whether you are petitioning for a temporary visa, applying for a green card or citizenship, appealing a denial, or working toward any other immigration goal, you may be at one of the most important crossroads of your life. The outcome of this legal process may determine whether you reunite with your loved ones, secure an invaluable employment opportunity, stay safe in the United States, and much more.
At The Law Firm of Shihab & Associates, we provide top-tier counsel and representation for clients in Dublin, OH and surrounding areas.
We handle immigration processes for:
Individuals
Families
Small business owners
Corporations
International organizations
Colleges and universities
Employees and employers
Students and professors
Survivors of violence, abuse, and other crimes
Asylees and refugees
Undocumented immigrants
Doctors, scientists, professors, artists, and other foreign professionals
No matter your history, background, present circumstances, or long-term goals, you can expect nothing short of exemplary legal services from our attorneys at The Law Firm of Shihab & Associates. Our legal team has more than 50 years of combined experience, and we have received countless awards and other forms of recognition due to the level of our work and our steadfast dedication to our clients.
When you take on the U.S. immigration system, turn to a team you can trust. Call our Dublin immigration lawyers at (800) 625-3404 or contact us online today.
Types of Immigration Matters We Handle
After more than half a century of focused immigration practice, we have cultivated the knowledge and skills needed to assist individuals and organizations with virtually any immigration-related process.
Turn to our skilled professionals for assistance with any of the following, and more:
Humanitarian visas and programs. Asylum, T visas, and U visas are just a few examples of the forms of relief you may be able to obtain if you have suffered from crime, violence, persecution, and more.
Deferred Action for Childhood Arrivals. If you were brought unlawfully to the United States as a child, you may qualify for DACA, which grants two years of renewable status and allows you to obtain work authorization.
Temporary visas. Whether you are visiting the U.S. for business, pleasure, employment, study, medical care, or any other temporary activity, you may qualify for one of many different nonimmigrant visas. Some of these may allow you to eventually obtain a green card.
Adjustment of status. If you are in the U.S. lawfully (via asylum, nonimmigrant visa, etc.), you may be able to obtain a green card without leaving the country. This is called adjustment of status, and it results in lawful permanent residence.
Employment- or investment-based immigration. If you have a bona fide job offer from a qualifying U.S. employer, or you invest a certain amount of capital in a qualifying U.S. commercial enterprise, you may qualify for a green card.
Family-based immigration. Is one of your close relatives a U.S. citizen or lawful permanent resident? They may be able to sponsor you for a green card.
Immigration through colleges or universities. Professors, researchers, and other faculty may qualify for lawful permanent residence (a green card) through their employment with a qualifying U.S. college or university.
Motions and appeals. An application denial is not necessarily the end of the road. Some decisions from immigration agencies can be appealed, or you may be able to file a motion to reconsider or reopen the case.
Deportation and removal proceedings. A person facing deportation may have one or more valid defenses against removal. These defenses may include adjustment of status, relief through asylum or another humanitarian program, waivers, and more.
Whether you know exactly what path to take through the immigration system, or you simply have a general long-term goal but aren't sure how to achieve it, our Dublin immigration lawyers can provide the guidance and advocacy you need.
Let us answer all your questions and address your concerns during an initial case evaluation. Schedule yours by calling (800) 625-3404 or reaching out to us online today.
Why Choose Shihab & Associates?
Retaining an Immigration Attorney is an Important Decision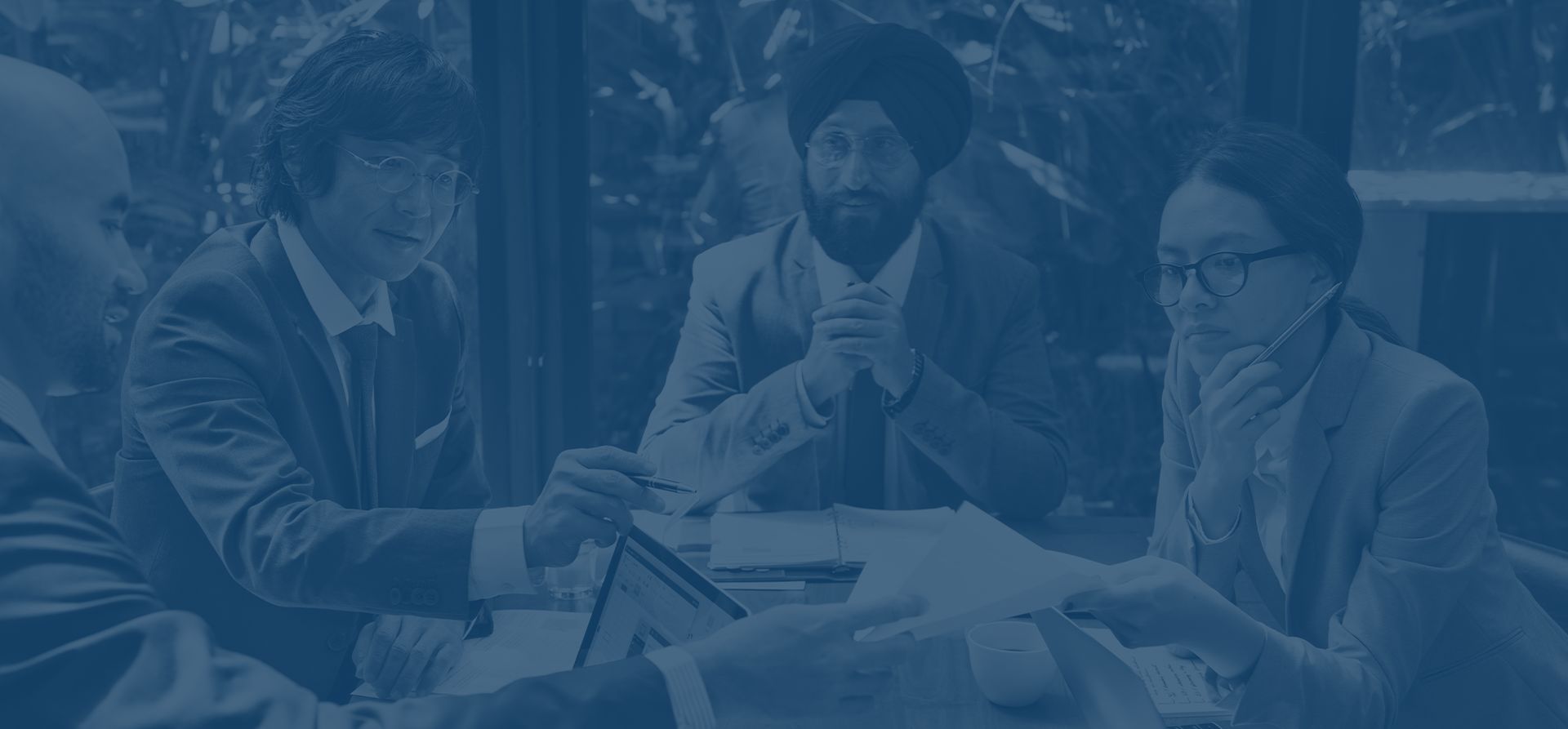 Personal and Exceptional Approach to Processing Visas and Working With Our International Clients

US Immigration Services Offered in Columbus, Cleveland, Southfield, & Washington DC

Technologically Savvy Law Firm with Implementation of Numerous Tools to Deliver Case Progress
Secure an Immigration Attorney Today
Our lawyers will individually and clearly explain the visa or green card process and will simplify the complex procedure in small, easy to understand steps.