Our Staff
Every member of the team at The Law Firm of Shihab & Associates plays an important role in carrying out our mission of providing quality, affordable legal representation across the spectrum of immigration law. Our staff supports our Columbus immigration attorneys and keeps the firm running smoothly so we can continue to make a difference in the lives of our clients. Continue reading to learn more about our staff members, or call us at (800) 625-3404 to discuss your needs.
Bebe Hida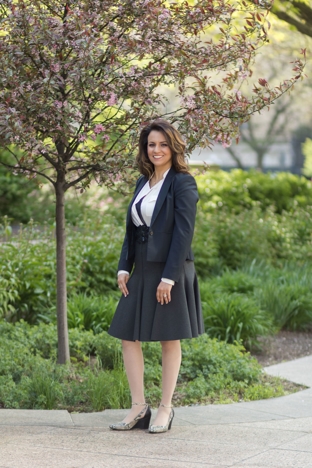 Director of Operations
Bebe is the Director of Operations at The Law Firm of Shihab & Associates, Co., LPA. She serves as the link between the firm's functional management, its legal team, and its clients focusing to optimize service quality, and improve efficiency and productivity. With a keen eye for systematic defects and productivity barriers, Bebe conducts data analysis and implements quality projects with the collaboration and input of the different departments to empower the firm for continuous improvement.
Bebe is originally from Morocco. She speaks Arabic as a native language, French, and English. With a deep desire for self-improvement and excellence, Bebe immigrated to the United States of America to seek a life of equal opportunity and freedom. Bebe is married and has one child. Outside of her work time, Bebe loves to spend quality time with her family, to watch movies and documentaries, to seek general knowledge about health and nutrition, and to exercise and dance.
Education:
Franklin University, Columbus Ohio – Masters of Business Administration (MBA) 2014 - Summa Cum Laude
Franklin University, Columbus Ohio – Bachelors in Management Information Science 2007 -Summa Cum Laude
Cadi Ayyad University of Marrakech – Economics Studies Degree - 1998
Awards:
Sigma Beta Delta – International Honor Society for Business Management & Administration – Member since 2014
President List & Dean's List – Franklin University Undergraduate Program. (Various Terms)
Dean's List – Franklin University Graduate Program (2013)
Experience:
Bebe has an extensive experience catering to customers and clients' service and satisfaction. With nearly two decades in banking, transportation engineering project administration, and legal management, Bebe has gained a wide range of managerial skills. Within the Law Firm of Shihab & Associates, Co., LPA, Bebe has largely contributed to various successful business and projects launches. Engaging in gaining industry experience, partnering with experts with knowledge, and strategizing for success, Bebe has been able to deliver positive and effective projects.
Languages:
English, Arabic, and French
---
Miriam San Martín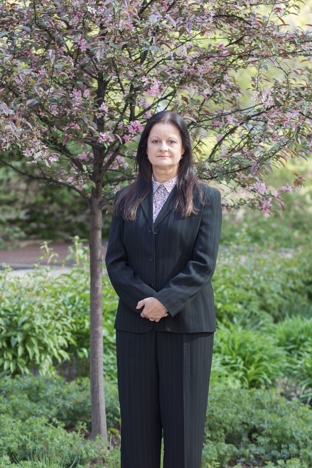 Manager of Public/Client Relations
Miriam is usually the first person to engage with clients on behalf of our firm. She conducts client intake when arranging consultations, coordinates multiple schedules in order to facilitate appointments, and generally juggles the many different types of communications that are received. She enjoys "making a difference" in people's lives. Our clients appreciate her prompt attention to their needs and count on her as liaison with the team at the Law Firm of Shihab and Associates.
Having fled her native Cuba, Miriam is all too familiar with the obstacles faced by those seeking a better life in a new country. Growing up in Ohio, she embraced traditional Midwest values while maintaining her appreciation of the Spanish and Cuban cultures that are her background. She is fluent in Spanish and English.
Education
B.S. in Communications, Florida Atlantic University, Summa Cum Laude
B.S. in Psychology, E. Stroudsburg State University, Summa Cum Laude
Experience
Communications industry professional with extensive account management and international business experience. Manager of emergency projects in South America and the Caribbean for international charitable organizations.
Languages
---
Peter Ashmore
Staff Accountant
Peter is the Staff Accountant of The Law Firm of Shihab and Associates, a role which allows him to optimize the efficiency and responsiveness of the firm's immigration services. This is achieved through maintenance and reconciliation of files and records and the analysis and curation of financial data. Maintaining financial data integrity is an essential part of risk mitigation and compliance.
Peter has extensive experience in records keeping, financial accounting, tax consulting. He has also developed bespoke information reporting solutions. This gives him an effective and knowledgeable perspective in financial and information management.
Peter earned a BA in Accounting in 2006. He was born in Canada and is a naturalized US citizen, he leverages this perspective in supporting the firm's efforts to facilitate the immigration path of others. Outside his business interests, Peter enjoys cooking and cycling.
Education
B.A., Accounting, Michigan State University, 2006
Areas of Expertise
Financial Accounting
Tax Accounting
Accounts Payable
Accounts Receivable
Payroll
Non-Accounting Activities
Cycling, Cooking, Automotive Restoration
---
Kimberly Marlene Ciprian
Paralegal III
Kimberly is an Immigration Paralegal III at The Law Firm of Shihab & Associates. With over 5 years of experience in immigration law, Kimberly assists our attorneys with family-based cases, deferred action, permanent residency, consular processing, Asylum, VAWA, I-601/I-601A waiver applications, naturalization and removal defense. She serves as the case manager and the primary source of communication with U.S. embassies around the world.
Prior to joining The Law Firm of Shihab & Associates, Kimberly served as a law clerk at a law firm in Central Ohio, where she assisted with Immigration and Domestic matters. She was also a paralegal at a law firm in her home country of Dominican Republic, focusing primarily on Immigration and Custom Law, Family Law, Corporate and Business Law, and Real Estate Transactions.
Services
Family Petitions
Consular Processing
Fiancé Visas
Naturalization
Adjustment of Status
Asylum
Removal of Conditions
DACA- Deferred Action for Childhood Arrival
Complex Family Immigration Matters
Violence Against Women Act
Education
LL.M (Master of Law) with Concentration in Business, The Ohio State University Moritz College of Law, 2012
Bachelor of Law, Pontificia Universidad Católica Madre y Maestra (PUCMM) Santo Domingo, D.R, 2010
Professional & Bar Association Memberships
Practicing Lawyer in the Dominican Republic
Columbus Bar Association

International Law Committee
Languages