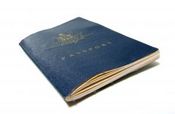 This article provides guidance in understanding common issues involved in the H-1B visa extension. The main topics of discussion will be: the "240 day rule" for timely filed H-1B extensions, travel while H-1B extension is pending, and H-1B extensions beyond the six-year limit.
H-1B Extensions
The H-1B visa allows a foreign national to remain in the United States temporarily for a total period of up to six years in H status (with possible extensions). The H-1B visa is approved in three-year increments. The H-1B visa extension can be filed by anyone currently in H-1B status in the United States and currently employed by a U.S. employer. An H-1B extension can be filed up to six months (180 days) prior to the expiration of their current status. It is currently taking USCIS approximately two (2) full months to adjudicate H-1B visa extensions. Thus, it is advisable to file the extension as early as possible within the 180 day period. Often times, however, H-1B extensions are filed very close to the expiration date (i.e., less than two months) which creates a sort of "gap" in valid status. While this appears to be a problem, Federal Regulations offer a solution, which is discussed below in the "240 Day Rule" section. Finally, H-4 dependents (spouses and children of the H-1B visa holder) must have their status extended as well. Their petitions will be filed concurrently with the principal beneficiary.
The 240 Day Rule
Occasionally, an H-1B extension is not filed until very close to the H-1B worker's expiration of status. If the expiry date is close, the H-1B worker may feel anxious that his/her visa may not be renewed before the expiration of their current approval notice. The worker may want to travel and need the extension approved before doing so. The Service's current processing times for H-1B extensions create a nebulous period between the expiration of current status and approval of the extension. Luckily, Federal Regulations have provided an out in such situations. The so-called "240 day rule" was implemented to allow an employee to continue to work for an additional 240 days after the expiration of the visa for the same employer so long as there is a timely filed (i.e. before the expiration of the current status) and pending H-1B visa extension application with USCIS. The benefit is clear; the H-1B worker will continue to work for the employer unabated. This is true even if USCIS issues a Request for Evidence seeking additional documentation of H-1B eligibility. However, if the petition is denied, the worker must cease employment as of the date of denial. Any period of work after such a denial would be considered unauthorized employment.
Assuming there are no problems with the extension, a new I-9 form must also be completed in the department in order for the H-1 holder to continue. With your extension receipt, you can write "240 day rule applies" on the Form I-9 and then reverify the I-9 at the end of the 240 days when you have received the H-1B extension approval notice. This is helpful for your Human Resources department as they often feel uncomfortable in maintaining employment without the approval notice in hand.
Travel With Extension Pending
H-1B visa extensions should be made 3 to 6 months in advance of the intended start date to ensure timely USCIS processing of the request. Workers in valid H-1B status may travel abroad after the extension has been filed with USCIS but must return before the current H-1B expires or wait abroad for the extension to be approved. The approval notice can be sent to the applicant to obtain a new visa with which to return to the U.S. As a note of caution, certain consulates may require additional documentation in addition to the approval notice such as the completed petition and/or DOS forms (such as the new DS-160) to issue a new visa stamp. The U.S. Consulate in India is especially detailed and requires more information. Always check the consulate's website prior to scheduling an interview in these situations.
Extending the H-1B Visa Beyond the Six-Year Period
An H-1B worker may be nearing the end of his or her six-year validity period on H-1B. All else being equal, an H-1B worker cannot extend their status past the six-year period and is required to leave the U.S. for a year before returning on H-1B status. However, in October of 2000, AC21 was enacted enabling H-1B visa holders with approved I-140 petitions who are unable to adjust status to lawful permanent resident status (I-485) due to the per-country limitations, to be able to extend their H-1B visas until their application for adjustment of status has been adjudicated. If you have an employment-based green card application filed on your behalf in EB-1, EB-2 or EB-3 categories and you are not able to file for adjustment of status because you are from a country where your priority date is not current, then you can extend your H-1B visa for up to three additional years. The approved I-140 is your ticket to the additional three years. If your I-140 is still pending, then you can only obtain one additional year provided that 365 or more days have passed since filing your labor certification or 365 days or more have passed since the filing of the I-140. Applicants from China or India often experience this scenario as the per-country limitations from those countries are quite small in comparison to other countries.
Conclusion
If you are currently in H-1B status and your expiry date is near, please contact The Law Firm of Shihab & Associates, Co., LPA today. Our firm has been successfully handling H-1B extensions for over 17 years. We understand the issues involved and may provide you with the most up to date legal analysis of your case. If your employer is seeking to maintain your services permanently, we can also help you begin your green card PERM process which will establish your priority date. This will allow you to continue to work in H-1B until your green card priority date is current. Please call today to schedule an initial consultation at (800) 625-3404.