Seek Asylum/Refugee Status in the USA
Choose Asylum Lawyers Serving Fairfax, VA, Columbus, OH, Cleveland, OH, Southfield, MI, and Washington, DC
People suffer from great prejudice of all forms every day all around the world. The United States recognizes the right of asylum and The Law Firm of Shihab & Associates can help those in need who qualify for asylum. Immigrants can come to the United States seeking protection from persecution due to race, religion, nationality, membership in a particular social group, and/or political opinion. If you need help, reach out to our asylum attorneys today. We have office locations in Fairfax, Columbus, Cleveland, Southfield, and Washington, D.C..
Who Qualifies for Asylum?
If you belong to a minority group in one of the troubled areas as a Shiite in Syria or a Sunni in the Shiite Iraq, you may qualify for asylum. Many other minority groups may be entitled to asylum, such as Egyptian Copts, Israeli Arabs, Turkish Kurds, Palestinian Jordanians, Algerian Berbers, Saudi Shia Muslims, Assyrian Christians, Turkmens, and Yazidis — who are facing increasing hostility at the hands of extremist groups and even government bodies.
Another group of people who may be entitled to asylum are individuals who worked with overthrown regimes. However, you must be present in the United Sates in order to apply for asylum. If you belong to one of these groups or if you are being persecuted on account of your race, religion, political opinion, national origin, or sexual orientation, our Columbus immigration lawyers have more than half a century in combined experience advancing the cause of immigrants worldwide. We are here to help you.
---
If you believe you may qualify for asylum, contact us at (800) 625-3404 for a consultation.
---
Applying for Asylum
If you recently moved into the United States and are eligible for asylum, you may be permitted to stay in the United States. To apply, you must file a Form I-589, Application for Asylum and for Withholding of Removal within one year of your arrival to the United States. Applying for asylum does not require a fee.
Once entering the United States under asylum, you must wait 150 days after you filed your complete asylum application to apply for employment authorization in the U.S. and only if no decision has been made regarding your application. Once granted asylum, you can work without an Employment Authorization Document (EAD), but you may deem it necessary to acquire an EAD for identification or convenience purposes. In order to obtain an EAD, you must fill out an I-765 application.
Also, once granted asylum, you can bring your immediate family members (spouse and unmarried children under the age of 21) to the United States by filling out an I-730 petition. The form must be filled out within two years of the petitioner being granted asylum. Like the I-589, this form does not require a fee.
Two Types of Asylum Claims
Unlike some other immigration policies, an alien may apply for asylum regardless of his or her status, meaning even if an alien enters the country illegally, asylum can still be applied for. There are two ways to obtain the protections afforded by asylum: affirmative or defensive.
Affirmative Asylum Processing
Affirmative asylum processing means that the alien takes proper steps to request asylum even though the U.S. has not initiated any action against him or her. One of the reasons that affirmative processing of asylum cases can be so helpful is that it allows the alien to proceed at his or her own speed. An alien can meet with an immigration attorney, consider the facts of the case at hand, review evidence or the possibility of obtaining evidence, and decide that asylum should be requested, all while remaining able to explore and consider other possibilities.
With an affirmative action, an alien will get two chances for the case to be presented, as opposed to only one chance offered in a defensive action. This is because even if the USCIS denies the application for asylum, the case is referred to an immigration judge to hear the case from the beginning and the judge is not required to come to the same conclusion as the USCIS. If the alien were to simply to be thrown into a deportation hearing in front of a judge, the initial step of having the USCIS consider the facts is no longer available. Obviously, anything that increases the chances of a favorable outcome for the alien is recommended.
Affirmative processing can also be less stressful. The application is submitted on the alien's timeline as opposed to a court-imposed deadline. The affirmative asylum request involves an interview with an immigration officer which is not adversarial like in a courtroom hearing. There is no one at the interview trying to prove that the asylum application should be denied. Instead, the immigration officer asks questions and considers evidence in order to determine whether or not an asylum application should be granted. An alien may have an attorney present to assist with this process, and it is recommended that an alien consults with an attorney before going through this process. If the immigration officer denies the application for asylum, the alien will then go before an immigration judge to present the facts of the case again, but this time it will be in a defensive asylum proceeding.
Defensive Asylum Proceedings
An alien can end up in defensive proceedings in two ways. First, as discussed above, the alien can file an affirmative application for asylum which, if it is denied, is then referred to an immigration judge. Second, an alien might be arrested or detained for some unrelated crime or stopped at a port of entry without proper documents and placed in removal proceedings. At this point, the alien may use an asylum claim as a defense to the removal proceedings.
Either way, unlike the interview with affirmative processing, these proceedings are adversarial. This means someone, in this case, an attorney from Immigration and Customs Enforcement (ICE) is presenting evidence against the alien. The alien is allowed to have an attorney working for the alien, but the government does not provide the attorney. It is the alien's responsibility to find an immigration attorney who has the knowledge and experience needed to properly defend the case and to suggest other defenses or reasons why removal is not appropriate or why the alien should be allowed to stay. If the alien and his or her attorney are able to convince the court that asylum should be granted, the alien can receive all the benefits that come from having asylum granted. However, it is also possible for either side to appeal a decision at this stage. This means that if the alien wins, ICE is allowed to appeal the decision and the alien may have to go through the entire process again. If the alien loses, however, the alien may appeal the decision and get another chance to make the case that asylum would be appropriate.
Permanent Resident Status & Asylum
Permanent resident status (Green Card) can also be obtained once granted asylum in the United States via the filling out of an I-485 application. It only takes one year of waiting after being granted asylum in the United States to apply for your Green Card, but if you no longer meet the definition of an asylee due to changed circumstances in your home country, you will no longer be eligible to apply for such status. Our asylum attorneys have dealt with these cases extensively, and we can help you understand eligibility and how to file.
Contact Our Columbus Immigration Attorneys Today
Regardless of which stage you are in, whether you are considering filing an asylum application or if you are already in removal proceedings, the Columbus immigration attorneys at The Law Firm of Shihab & Associates would be happy to speak with you and inform you of your rights and options.
---
Please contact our offices at (800) 625-3404 prompt, competent assistance.
---
Why Choose Shihab & Associates?
Retaining an Immigration Attorney is an Important Decision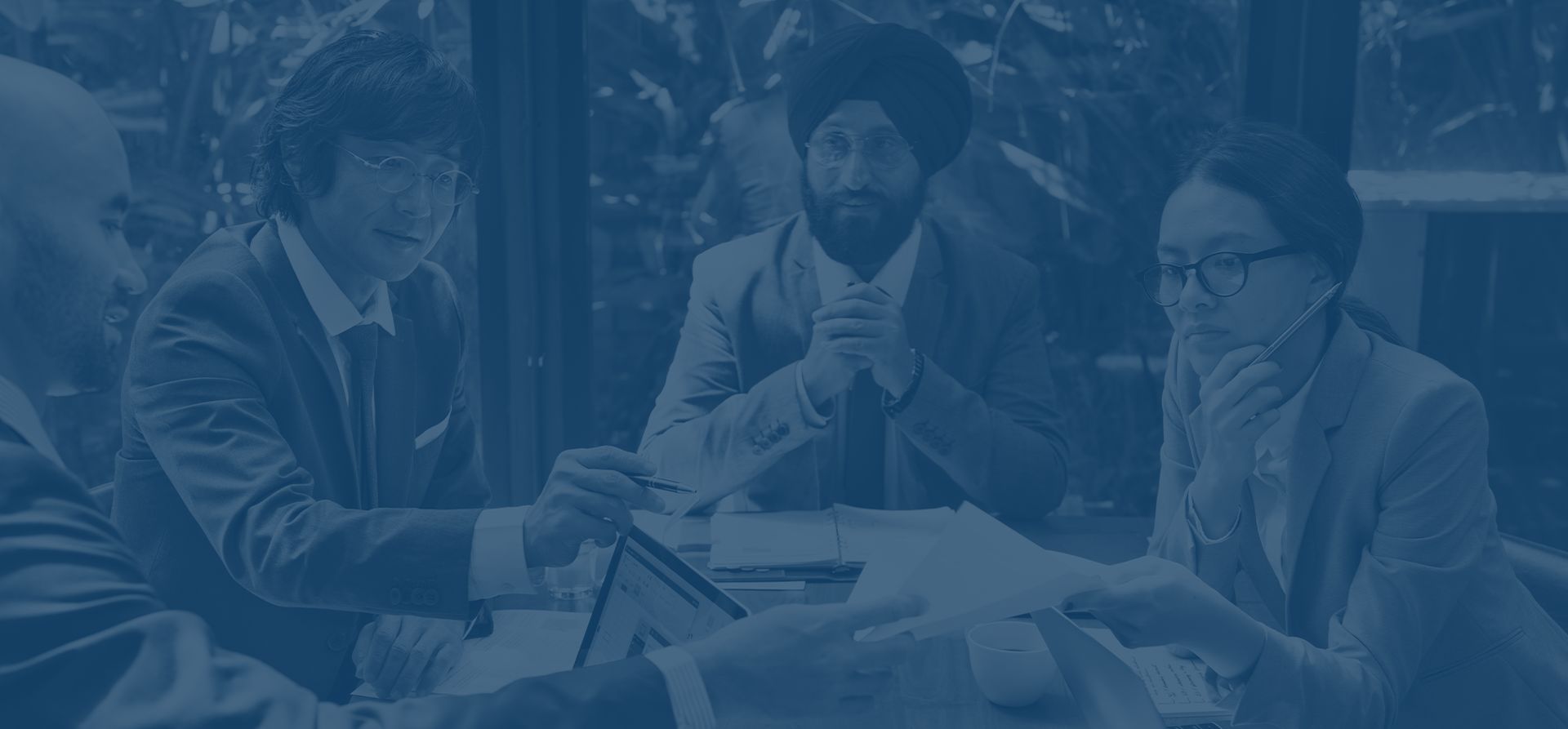 Personal and Exceptional Approach to Processing Visas and Working With Our International Clients

US Immigration Services Offered in Columbus, Cleveland, Southfield, & Washington DC

Technologically Savvy Law Firm with Implementation of Numerous Tools to Deliver Case Progress
Secure an Immigration Attorney Today
Our lawyers will individually and clearly explain the visa or green card process and will simplify the complex procedure in small, easy to understand steps.