Immigration Services
Successfully Serving Clients Globally From Offices in Fairfax VA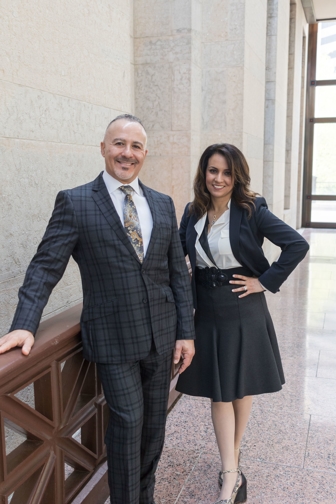 At The Law Firm of Shihab & Associates, our Columbus immigration lawyers provide knowledgeable and comprehensive guidance and representation in a wide range of matters involving this complex area of the law. Our services extend from helping foreign nationals and their U.S. employers seek employment-based visas and green cards to helping families bring loved ones to the U.S. and helping foreign nationals pursue U.S. citizenship. We also can provide a vigorous defense to foreign nationals who are facing deportation. Headquartered in Columbus, our firm represents individuals and businesses across the U.S. and worldwide.
Our primary practice areas are discussed below. Please feel free to review this information and visit pages dedicated to those specific topics, or you can call our offices at (800) 625-3404 to arrange a consultation and review of your immigration matter.
Investor Visas
U.S. immigration laws allow foreign investors to come to this country and put money into the economy. The EB-5 immigrant visa allows certain investors to obtain permanent residence once they enter the U.S. Applicants need to invest $500,000-$1 million in an American business and take an active role in the business. Treaty trader (E-1) and treaty investor (E-2) visas are also available for an investor who is willing to either invest substantial capital in the American company or carry on substantial trade between his or her country and the U.S.
Work Visas & Employment-Based Green Cards
Many foreign nationals want to work in the U.S. There are numerous work visas available to different types of workers, depending on the purpose of their entry. For example, agricultural workers are eligible to enter the U.S. on an H2-A work visa. Au pairs, professors, teachers, and others who come to the U.S. to experience the educational system or culture and take the experiences back to their home country are eligible to enter on a J work visa, which provides opportunities for cultural and educational exchanges. Foreign nationals may be eligible to become permanent residents if they receive an offer of permanent employment in the U.S. The employer will need to get a labor certification and file an Immigrant Petition for the worker in order to obtain a green card for the worker.
Family-Based Green Cards
You may be eligible to get a family-based green card if you are an immediate relative of a U.S. citizen, a family member of a citizen who fits into a preference category, a family member of a green card holder, or a member of a special category, such as a battered spouse or a widower of a U.S. citizen.
K-1 and K-3 Visas
K-1 and K-3 visas are available for foreign nationals who are planning to marry a U.S. citizen or are already the spouse of a citizen. To obtain a fiancé visa, a U.S. citizen must file a petition on behalf of the fiancé and show that he or she plans to marry within 90 days of the fiancé's entry into the country, that both the citizen and the fiancé are free to marry, and that the citizen and fiancé met at least once in person within two years of filing the petition. There are certain exceptions for the last of these requirements.
Deportation/Removal Proceedings
You are only safe from deportability if you have honestly and successfully become a U.S. citizen. The Immigration and Nationality Act provides numerous grounds under which a foreign national may be deported to his or her country of origin. Some grounds for deportation include certain criminal convictions, failing to register as a sex offender, marriage fraud, knowingly helping to smuggle other foreign nationals trying to gain entry, inadmissibility at the time of entry into the country, or a violation of the terms of a green card or visa.
Other Areas of Practice
Our comprehensive immigration practice also handles citizenship, student visas, visitor visas, DACA cases, and asylum petitions, among other matters.
Explore Your Options with an Experienced Immigration Lawyer
Whether you are a business trying to bring in foreign nationals under an H1-B visa or the fiancé of a U.S. citizen trying to obtain a K visa, it is important to have an experienced legal professional represent you.
Contact us onlineat (800) 625-3404 to set up an appointment with a qualified Columbus immigration lawyer.