Columbus Adjustment of Status Lawyers
Providing Assistance to Clients in Fairfax, VA, Columbus OH, Cleveland, OH, Southfield, MI, and Washington, D.C.
An "adjustment of status" is one of the primary paths to becoming a permanent resident of the United States. This method is for those who are physically present in the U.S. and have an existing nonimmigrant status (temporary visitor) that they wish to change or "adjust" to immigrant status (permanent resident, i.e. to receive your green card).
If you are physically located outside the U.S. or you are ineligible to make an adjustment of status, there is a different method that may be available to you called "consular processing". Because this requires you to appear abroad at a U.S. consulate or embassy, this may be inconvenient or impractical for you. Making an adjustment of status is usually the more desirable approach.
An adjustment of status is appropriate after the filing of an immigrant petition or an application for asylum. The timing of filing the adjustment application differs depending on your circumstances. Examples of immigrant petitions include alien relative, an immigrant worker, special immigrant, or alien entrepreneur petitions. In certain instances, you can apply for the immigrant petition and the adjustment application concurrently.
The attorneys at The Law Firm of Shihab & Associates are well-versed in the areas of adjustment of status and permanent residence applications and can represent you to assure that your application meets the regulatory requirements. We provide services in multiple states -- we serve Fairfax, Virginia, Columbus, Ohio, Cleveland, Ohio, Southfield, Michigan, Washington, D.C., and beyond!
---
Contact us online or at (800) 625-3404 for a consultation.
---
How to Make an Adjustment of Status
You must have been "admitted" or "paroled" into the U.S., and you must meet all the qualifications for a green card (permanent residence status). Once you have been "admitted" or "paroled" into the U.S. as a nonimmigrant, you may then later make an "adjustment of status" by filing Form I-485.
Being Admitted
You are admitted to the U.S. when you present yourself to an immigration officer at a U.S. border, who may ask you questions concerning your purpose for entering the U.S., and who then approves your entry. The officer will usually stamp your passport with a proper nonimmigrant classification and the date through which you may remain in the country.
To be "admitted" there is no requirement that a border agent questions you or assign you any particular visa status. So long as you have presented yourself to an immigration officer at the border, you have not misrepresented your citizenship and you have been permitted to enter. It is important that you do not enter the country illegally without an inspection, as this will likely prevent you from later making an adjustment of status.
Being Paroled
"Parole" is when you are allowed to enter the U.S. for a temporary time based on urgent humanitarian reasons, or if your entry provides a significant public benefit, despite that you would otherwise be ineligible for admission.
Parole is often granted if you are fleeing unstable conditions in your home country when you cannot be granted refugee status. If you are paroled into the U.S., you will receive an I-94 stating the legal basis for your parole and your "parole-through date," which is the time period through which you are allowed to stay in the U.S. Parole is a complex legal status, usually requiring advanced legal expertise and a tireless advocate on your behalf.
Temporary Protected Status & Adjustment of Status
If you have been granted temporary protected status, you may later apply for an adjustment of status, even if you entered the U.S. without proper inspection and admission. Temporary protected status now qualifies as "inspection and admission" for purposes of having and maintaining lawful status as a nonimmigrant.
Eligibility for an Adjustment in Status
Certain classes of persons admitted or paroled into the U.S. may not adjust their status under normal circumstances.
This may apply to you if you are:
A crew member admitted as a D nonimmigrant.
Admitted "in transit without a visa" (TWOV) to another country by way of the U.S.
An exchange visitor admitted as a J nonimmigrant, who is subject to the two-year foreign residence requirement, and who have not fulfilled this requirement or obtained a waiver.
A tourist or business visitor admitted under a visa waiver program unless you are a spouse or unmarried minor child of a U.S. citizen.
A fiancé of a U.S. citizen admitted under K status, for any basis other than for your marriage within 90 days to the U.S. citizen petitioner. You must marry the original citizen-petitioner, and you will be ineligible for an adjustment of status if you do not go through with the marriage and later marry a different U.S. citizen.
A person who entered into a marriage with a U.S. citizen, while administrative or judicial proceedings were pending against you challenging your right to enter or remain in the U.S., (e.g. exclusion, deportation, or removal proceedings.) You may seek an adjustment of status, however, if you can show by clear and convincing evidence that your marriage was a bona fide good faith marriage, and not solely for immigration purposes.
A child in nonimmigrant status who seeks an adjustment of status as an orphan. A child must be physically present in the U.S. under parole status to be eligible for an adjustment of status as an orphan.
If you are assisting in law enforcement activities and admitted as an S category nonimmigrant unless you have obtained prior permission from the USCIS.
If you have engaged in terrorist activities within the U.S.
Work with Our Team
If you have questions about making an adjustment of status, and/or you need help in an immigration process, work with The Law Firm of Shihab & Associates. Whether you are an employer, an employee, or a family member, our firm has competent, responsive, and innovative Columbus immigration lawyers who can make your immigration experience pleasant and seamless.
---
You can reach us at (800) 625-3404 – call today.
---
Why Choose Shihab & Associates?
Retaining an Immigration Attorney is an Important Decision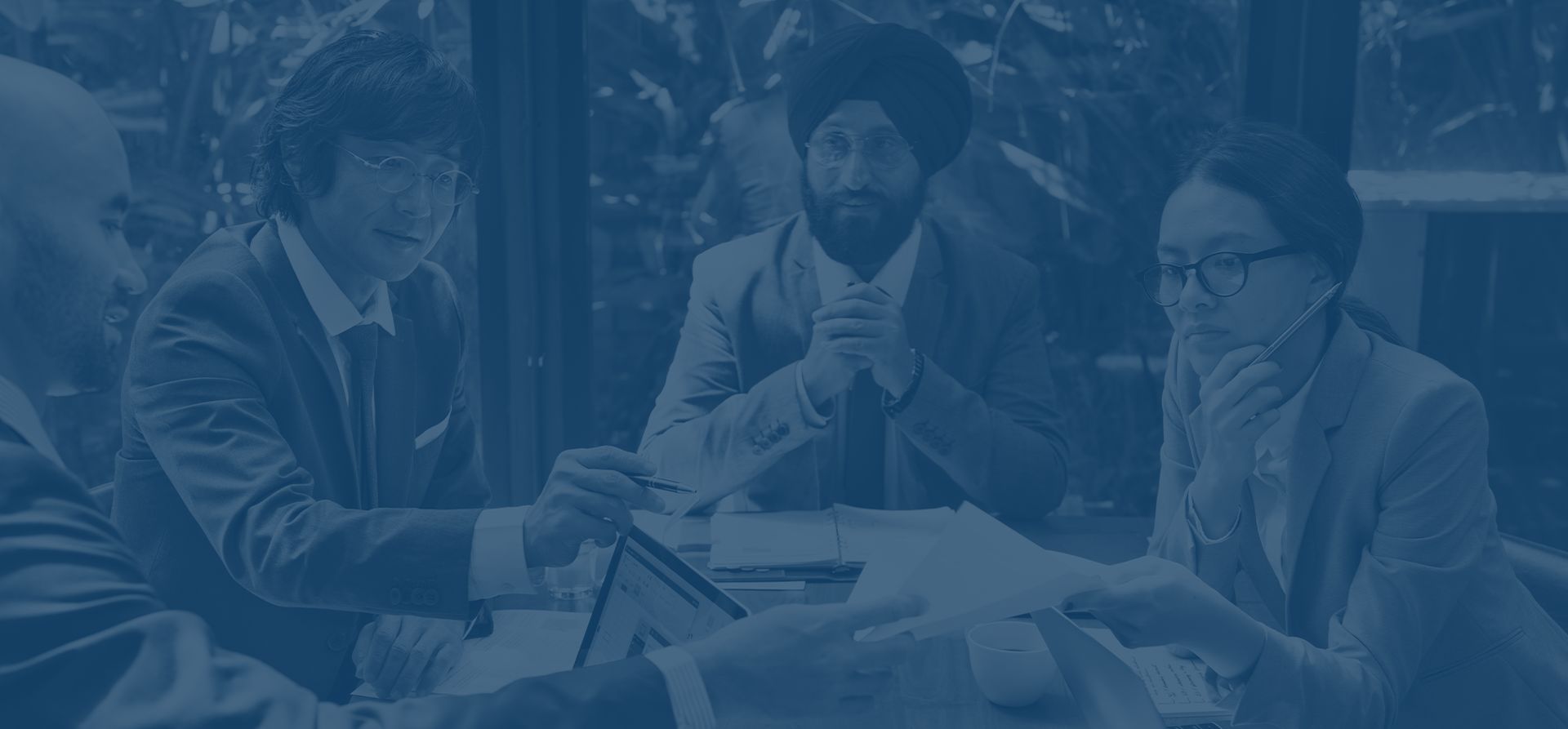 Personal and Exceptional Approach to Processing Visas and Working With Our International Clients

US Immigration Services Offered in Columbus, Cleveland, Southfield, & Washington DC

Technologically Savvy Law Firm with Implementation of Numerous Tools to Deliver Case Progress
Secure an Immigration Attorney Today
Our lawyers will individually and clearly explain the visa or green card process and will simplify the complex procedure in small, easy to understand steps.