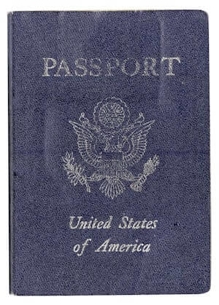 A campaign led by U.S. Citizenship and Immigration Services (USCIS) intends to educate immigrants, both documented and undocumented, regarding common scams purporting to be legitimate immigration services. The Unauthorized Practice of Immigration Law Initiative began in seven U.S. cities including Detroit, and includes advertisements and printed materials in both English and Spanish. Its website has educational materials available in at least fourteen languages. The USCIS has partnered with the Department of Homeland Security (DHS), Immigration and Customs Enforcement (ICE), the Federal Trade Commission (FTC), the Department of Justice (DOJ), and the Board of Immigration Appeals (BIA) for this campaign. They are also engaging state and local agencies to improve communication and facilitate enforcement of laws prohibiting immigration scams.
USCIS offers a list of common scams targeting immigrants. People using the title "Notario Publico" sometimes rely on a difference in the meaning of that title between the U.S. and Latin American countries in order to lure immigrants from those areas. A "notary public" in the U.S. has basic authority to witness signatures and administer some oaths. In some parts of Latin America, the title refers to someone with lawyer-like credentials and authority, leading some immigrants to incorrectly think they have the authority to render legal services.
Some sophisticated scammers set up websites offering guidance on immigration paperwork with URL's closely resembling official sites. The sites often directly copy design elements of government websites. The telltale sign of a scam website is a fee to download official immigration forms. All official forms are available for free on USCIS's website.
A particularly damaging type of scam involves the Department of State's diversity lottery, which makes 50,000 visas available each year to certain people from countries with low immigration rates. Scam services may claim to be able to help improve someone's chances of being selected in the lottery. Ohio's chapter of the League of United Latin American Citizens (LULAC) issued a warning regarding Ohio-based scams targeting applicants for the diversity lottery.
Another scam that may seem obvious to immigration attorneys can ensnare people who do not know about the many changes to federal immigration agencies over the past decade. Scammers claiming to work with the Immigration and Naturalization Service (INS) may prey on immigrants. The INS has not existed since 2003, when it became part of DHS and its functions were divided between USCIS, ICE, and other agencies.
People who suspect an immigration scam may report their suspicions to the FTC, which has an investigative division to look into such matters. Each state also has its own system for investigating alleged scam operations. The Ohio Attorney General Consumer Division, the Michigan Attorney General Consumer Protection Division, and the Washington DC Department of Consumer and Regulatory Affairs all investigate immigration scams.
People who seek assistance with immigration matters should treat with extreme caution any person or business offering help and is not a licensed immigration attorney. Use of a scam immigration service will not get you any kind of immigration benefit. It will cause you to waste money and time, and it may even cause you to get into trouble with the legitimate immigration authorities.
Michigan immigration visa lawyer Gus Shihab represents immigrants and prospective immigrants who wish to come to the United States to visit, work, or live. For a free and confidential consultation, contact us online or at (800) 625-3404.
More Blog Posts
Ohio Business Owner Sentenced to Prison for Employment-Based Immigration Scam, Immigration Visa Lawyer Blog, December 13, 2011
Obama Administration's New Policy on "Low Priority" Immigration Offenders Draws Criticism, Immigration Visa Lawyer Blog, November 17, 2011
Immigration Lawyer Discusses Unlawful Voting and Naturalization, Immigration Visa Lawyer Blog, April 21, 2011
Photo credit: mistereels on stock.xchng.