Visas for Physicians: O-1
Contact Our Columbus Ohio, Cleveland Ohio, Southfield Michigan and Washington, D.C. Office to Speak to an Experienced Immigration Attorney
The Immigration and Nationality Act contains a classification for nonimmigrants with extraordinary ability in areas such as the sciences, arts, education, business, or athletics. Such ability must be exhibited by sustained national or international acclaim. Obtaining an O-1 visa could provide a foreign national with various benefits, even though it is still a nonimmigrant classification. For example, a nonimmigrant can be in the O-1 status for an unlimited number of years. It is important to know that only a United States petitioner may file a petition for O-1 status.
The regulatory standards for O-1 visas for aliens of extraordinary abilities are particularly high. Our law firm has been successful in obtaining these visas, as they require skill in presenting the best case possible to the USCIS. Much fewer O-1 visas are issued each year when compared to H-1B visas. For example, in 2009, only 9,368 O-1 visas were issued, as opposed to 110,367 H-1B visas.
The O-1 visa is particularly useful for physicians who have reached the maximum time on an H-1B visa without securing a permanent residence. In other words, physicians are able to utilize the O-1 visa after having exhausted the maximum time on the H-1B visa. In addition, the O-1 visa may be a good initial indicator relative to a future application for extraordinary abilities that the foreign physician may entertain in the future.
---
If you are a physician eligible to process an O-1 visa, contact us for a consultation.
---
Other Benefits for an O-1 Visa
The approvability of an O-1 petition remains unaffected by the filing of a labor certification or other preference-based immigration petition. Further, unlike the H-1B visa program that has an annual limit on how many can be issued, the O-1 classification has no such limit.
Getting Started
Form I-129 is filed by the petitioner along with other documentation, including four areas of information:
First, in order to prove the alien has extraordinary ability, supporting evidence must be submitted.
Second, copies of written contracts establishing employment terms between the petitioner and the foreign nationals are required. This could also be in the form of a written summary of the employment provisions.
Third, the type of events or activities must be explained as well as the start and end dates for those activities. Further, a copy of the itinerary for the events where the foreign national will be working must be included.
Fourth, a consulting entity must provide a written advisory opinion.
Other Important Features to Consider
Spouses and dependents of the O-1 foreign national may enter under the O-3 classification. They can remain in the United States for the same length of time as the O-1 individual. However, this O-3 classification does not contain an employment authorization. To extend the O-1 visa, supporting documents are not necessary unless they are specifically requested by the Director. Also, you may only petition for an extension if the original petition has not yet expired.
What Is Sustained Acclaim?
Although this requirement is not accompanied by a precise definition, it has been suggested that sustained acclaim references those individuals who are senior and higher-ranking members of his or her field. Nevertheless, the duration of time in the field depends on how new the particular field is. Therefore, the amount of time someone is recognized in a new field will be substantially less than the amount of time someone puts in to a more conventional field.
Conditions
Physicians and scientists must prove that they have received sustained praise, either on a national or international level. This can be shown by receiving awards like the Nobel Prize or by a minimum showing of three of eight possible pieces of evidence.
First, receipt of nationally or internationally recognized prizes or awards for excellence in the field can help fulfill the requirement. This includes receiving awards from various professional conferences held here in the United States, as many of the attendees are foreign physicians. If the foreign physician has received awards outside of the United States, it is important to compare and contrast the professional organizations in determining if the honors received from that society will suffice.
Second, providing evidence that the foreign physician is a member of an association or associations in the field, which require outstanding achievement of their members as assessed by recognized national or international experts in the field or discipline can help fulfill the requirement. The evidence can strengthen an application by showing elite admission standards, membership privileges, and the overall exclusivity of the organization.
Third, providing evidence that the foreign physician or scientist has been in a featured story published in a professional or major trade publication regarding his or her work in the field can also help fulfill the application requirements. These materials could show how deeply the individual is valued and respected within his or her particular field.
Fourth, if the foreign physician participated in a panel or judged the work of others in his or her same field, this could also satisfy one of the three necessary pieces of evidence. Further, showing that the foreign national was invited to participate in such activities because of his or her knowledge in the field also enhances the case.
Fifth, showing the foreign national provided original scientific, scholarly, or business-related contributions of major significance in the field can help fulfill the requirements of the O-1 visa application. For example, if medical research is documented through articles in professional journals, and others in the field make references to such research, this can increase the strength of the case. Further, if the foreign national participated in an extremely complex procedure, or even developed or enhanced a procedure, this can be evidence of a major contribution.
Sixth, authoring scholarly articles in the field in professional journals, or other major media, can help strengthen the foreign national's case. One or two publications in well-respected journals in the United States can help the foreign national acquire a tremendous amount of respect from fellow colleagues in the field. If the foreign national has been published in his or her home country, this could also strengthen the case.
Seventh, evidence of the individual's current or past employment in a fundamental role for organizations that have a distinguished reputation can also satisfy one of the three necessary criteria. For example, if the individual has served as the chair of a department or as chief in a prominent medical institution, this can show how the individual is more highly regarded than his or her colleagues.
Eighth, if the foreign national demands a high salary or other types of compensation for his or her services, which can be shown through contracts or other reliable documentation, this can show that he/she is an alien of extraordinary ability. In this instance, it would be beneficial to compare the foreign national's salary to some sort of standard. Additionally, if the foreign national receives large sums of grant money to conduct research, such evidence can also be included. Particularly, if such grants were received from prestigious sources with stringent criteria for funding awards, this could also strengthen the case.
How to Contact Us
The Law Firm of Shihab & Associates is experienced in representing a wide range of healthcare professionals. We represent healthcare providers and companies, as well as professionals in applying for visas (and waivers) and green cards for healthcare professionals. Our experienced immigration lawyers can assist you in Columbus, Ohio, Cleveland, Ohio, Southfield, and Detroit area, Michigan, as well as Washington, D.C.
---
Please do not hesitate to call The Law Firm of Shihab & Associates at (800) 625-3404 for a consultation today or use our contact form to inquire about obtaining an O-1 visa for a physician.
---
Why Choose Shihab & Associates?
Retaining an Immigration Attorney is an Important Decision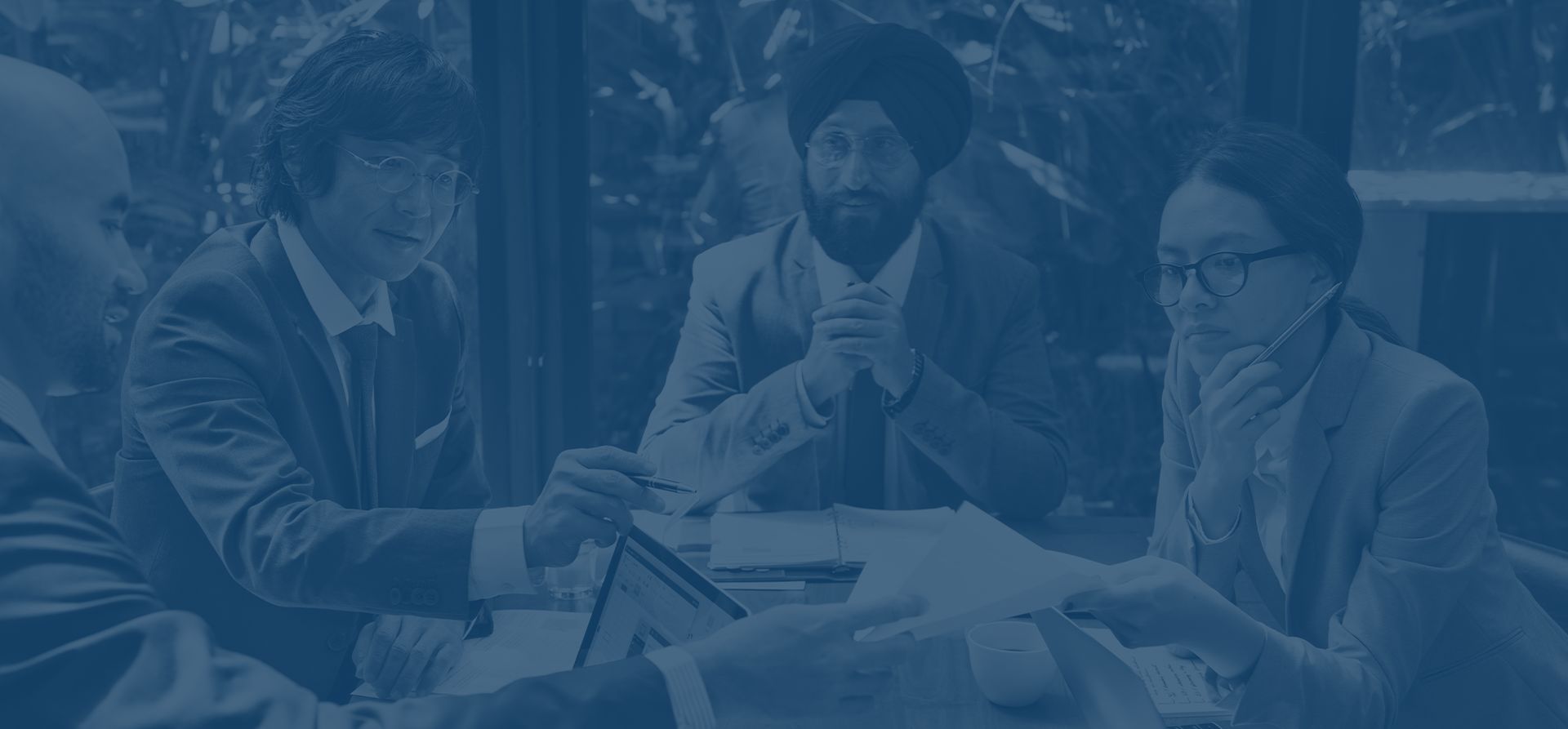 Personal and Exceptional Approach to Processing Visas and Working With Our International Clients

US Immigration Services Offered in Columbus, Cleveland, Southfield, & Washington DC

Technologically Savvy Law Firm with Implementation of Numerous Tools to Deliver Case Progress
Secure an Immigration Attorney Today
Our lawyers will individually and clearly explain the visa or green card process and will simplify the complex procedure in small, easy to understand steps.