L-1 Intracompany Transferee Visa for Entrepreneurs
Contact Our Columbus Ohio, Cleveland Ohio, Southfield Michigan and Washington, D.C. Office for a Consultation with Our Immigration Lawyers
If you an entrepreneur seeking to start up a business in the United States, you may qualify for the L-1 intracompany transferee visa if you meet certain conditions. This article sets forth the primary requirements of the L-1 visa in order to help you determine whether you are eligible and whether this visa would be a suitable fit for you based on your circumstances. For more information, or to have a consultation with an immigration attorney about the specific facts and nature of your case, contact The Law Firm of Shihab & Associates. Our lawyers have more than 50 years of combined experience in numerous complex immigration law matters.
---
Call (800) 625-3404 to schedule a consultation.
---
Reasons for Choosing the L-1 Category
The L-1 visa may work if you are not eligible for the H-1B. The H-1B requires that you will work in a specialty occupation, and you may be subjected to the annual visa cap, which limits the number of visas available each year. The L-1 may prove to be a viable alternative. Let us plan a business strategy that works best for you. We are an innovative firm with proven results.
What Is the L-1 Intracompany Transferee Visa?
The intracompany transferee visa is available for foreign nationals who are employees of a foreign company outside the United States to come to the United States to work for a US company that has a corporate relationship with the company abroad. The visa is for employees who are a manager, executive, or worker with specialized knowledge. There are two types of L-1 visas, the L-1A, and L-1B, as explained below. The initial period of stay for the L-1 visa is a maximum of one year for employees establishing a new office. For all other L-1 employees, the initial period of stay is a maximum of three years, with extensions of two years, for a total maximum stay of seven years for L-1A and five years for L-1B. Your spouse and unmarried children under age 21 may accompany you in L-2 status as your dependents.
There Must Be a Qualifying Relationship Between the US Company & the Company abroad
The US company must possess a corporate relationship with a foreign company that employs you as a manager, executive, or worker with specialized knowledge. In order to have the corporate relationship, the US office must be a parent, affiliate, subsidiary, or branch of the foreign company, and both the US office and foreign company must have the same ownership and control.
Requirements for an L-1 Employee
You must have been working for the company abroad for one continuous year within the three years before your admission to the United States. You must be seeking to enter the United States for the purpose of providing services in an executive or managerial capacity (for the L-1A visa), or in a specialized knowledge capacity (for the L-1B visa), for an entity that is either a branch of the employer abroad or a qualifying organization.
There Must Be Sufficient Physical Space Secured if This Is for a New Office
If the US entity will be opening a new office in the United States, you must establish proof by submitting evidence that the new US office has enough space for conducting business.
Such evidence may include:
Lease agreements
Mortgages
Business plans
Marketing materials
Any other relevant documentation
For Extensions of Stay, within One Year after Your US admission in L-1 status, the New Office Must Be Active & Operating
If the visa is for a new US office, the initial L-1 visa status is limited to one year. At the end of the one-year period, in order to obtain an extension, you must show that the new US office is active and operating.
Evidence that may be used includes:
Documentation showing the hiring of additional employees
Whether contracts orders were fulfilled
Whether there is a revenue stream
The existence of inventory
Any other relevant documentation
For Extensions of Stay in L-1A Status, the New Office Must Support Your Managerial or Executive Position
If the US entity is a new office and your visa is L-1A, then within one year you must show that the office is up and running sufficiently enough to support your employment as a manager or executive. During the first year after a new office opens, typically it is necessary for a manager or executive to engage in several "hands-on" activities that go beyond that of a managerial or executive nature. However, after the first year, your employment must be focused primarily on tasks that are managerial or executive in order to receive a visa extension. Contact us for details. If you have any questions about the L-1 intracompany transferee visa for entrepreneurs or any other of the immigration visa categories that you may be interested in pursuing, please contact our immigration attorneys or call The Law Firm of Shihab & Associates for a consultation with an attorney at the nearest office close to you.
---
Call our firm at (800) 625-3404 to request a consultation today.
---
Why Choose Shihab & Associates?
Retaining an Immigration Attorney is an Important Decision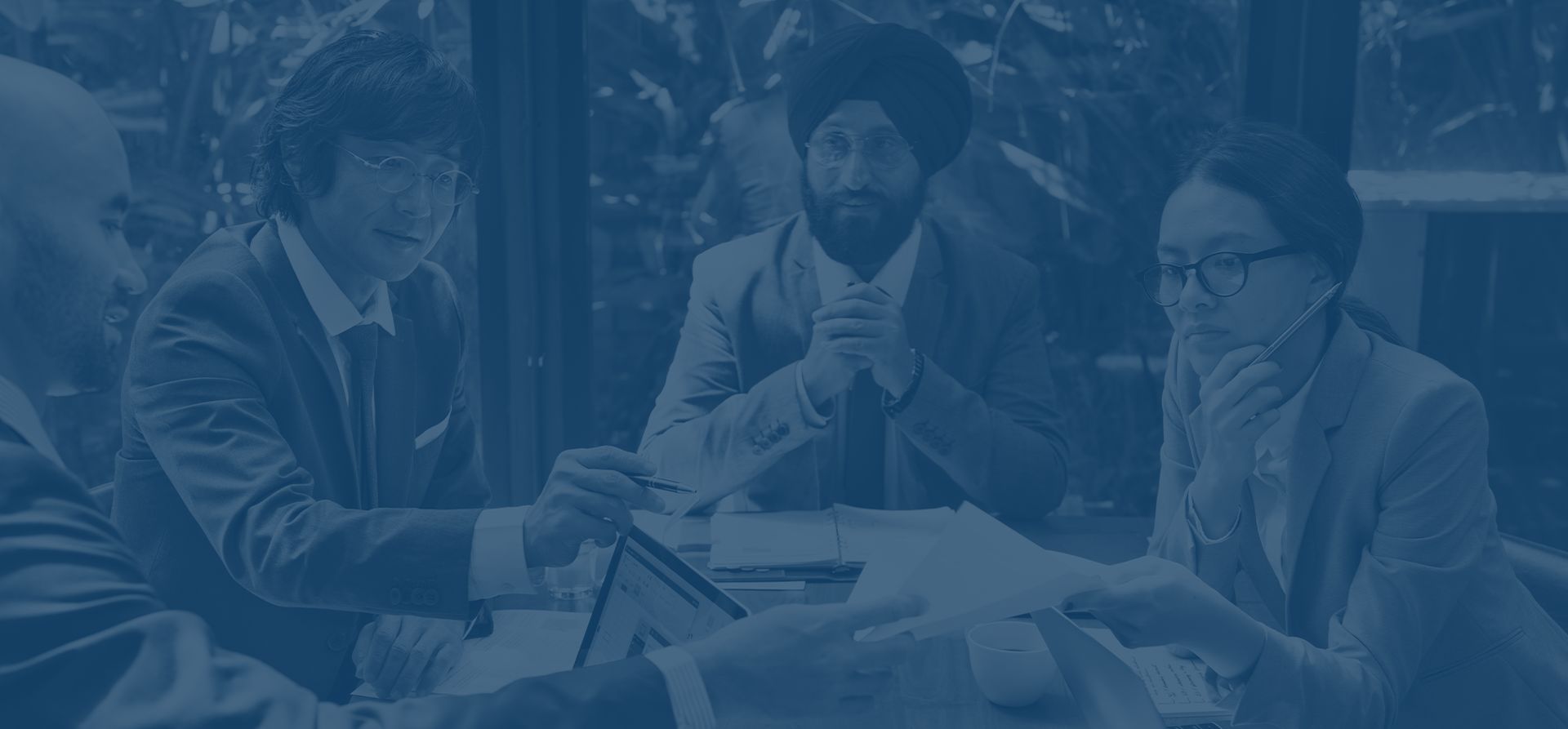 Personal and Exceptional Approach to Processing Visas and Working With Our International Clients

US Immigration Services Offered in Columbus, Cleveland, Southfield, & Washington DC

Technologically Savvy Law Firm with Implementation of Numerous Tools to Deliver Case Progress
Secure an Immigration Attorney Today
Our lawyers will individually and clearly explain the visa or green card process and will simplify the complex procedure in small, easy to understand steps.