B-1 & B-2 Visas for Business & Pleasure
Columbus Immigration Lawyers with Offices in Columbus Ohio, Cleveland Ohio, Southfield Michigan and Washington, D.C.
If you want to visit the United States, a B-1 business visitor or B-2 tourist visa may be the appropriate option for you. There are specific requirements that must be met, and documentation furnished, to facilitate a swift and favorable result. Our Columbus immigration attorneys at The Law Firm of Shihab & Associates can help you determine the right type of visa and can handle your application so you can achieve your goal of visiting the U.S.
Contact us for representation before a U.S. Consulate to obtain a visitor's visa. Often times, U.S. Consul Officers may deny a visa because the supporting documentation did not clearly establish that the applicant is qualified. Overcoming a denial may be a difficult task, hence it may be in the applicant's best interest to be represented by experienced immigration attorney who can submit the best possible application and supporting documentation.
---
To discuss your unique situation, intentions, and options call (800) 625-3404 for a consultation with one of our skilled immigration lawyers.
---
Business Visitor Visa (B-1)
Foreign Business persons planning to visit U.S. to engage in consultations with U.S. business associates, or attend professional conferences or conventions, or solicit sales and negotiate a contract, then B-1 visa (business visitor visa) is an appropriate visa to travel to U.S.
B-1 visa is also available to personal or domestic employees accompanying a U.S. citizen employer having permanent home or is stationed in a foreign country, or a foreign citizen employer in U.S. in non-immigrant visa status like E, H, L, M, P visa status.
The B-1 visa is one of the categories that may be available to you if you are an entrepreneur interested in starting up a business in the United States. This may be appropriate if:
The purpose of your visit to the United States would be for a short and temporary period of time, typically a maximum of six months.
You intend to return to your home country after your visit.
You will engage in business activity related to your work abroad.
You will not be paid by a U.S. entity.
B1 visitor for business may be admitted for not more than one year and may be granted extensions of temporary stay in increments of not more than six months each. Failure to depart the U.S. will cause the visitor to be out of status. It is important to depart the U.S. before the last day the visitor is authorized to be in U.S. This is based on the end date on Arrival-Departure Record, Form I-94. Under the provisions of the Immigration Law, if a visitor overstay beyond the authorized stay in U.S., the visa will be automatically voided.
B-1 in Lieu of H-1B
Filing for an H-1B may not always be practical for foreign employers who only intend to send their employees to the United States for a short period of time. The B-1 in Lieu of H-1B category enables foreign employers to send their employees to the United States to perform specialty occupation work for up to six months without having to go through the lengthy and often expensive adjudication process of an H-1B. Our Columbus immigration attorneys can advise you of this course of action and help you determine whether it applies to your situation.
Pleasure or Medical Treatment – Visitor Visas (B-2)
For foreign Nationals who wish to enter the U.S. for recreation and pleasure, visit friends and relatives, or seek medical treatment, then the B-2 visa (also called tourist visa) would be appropriate category of visa for travel to U.S. A B-2 visa may also be used for a short course of study which is recreational and not for credit towards a degree and the course being less than 18 hours per week.
Persons planning to visit U.S. for a purpose other than pleasure such as students, temporary workers, crewmen, journalists, etc., must apply for appropriate visa specific to their visit and they cannot travel U.S. using a visitor visa.
To be eligible for a visitor visa, a foreign national:
Must be entering the U.S. for business, pleasure, or medical treatment;
Must have a permanent residence in home country and have no intention of abandoning it;
Must be able to show binding ties with the home country like property, family, and a job; and
Must evidence sufficient financial resources to fund the trip including all travel, accommodation, and living expenses during the stay in the U.S.
Applicants for a visitor visa should apply to the U.S. Embassy or Consulate nearest to their place of residence. If a person applies for a visitor visa at any U.S. Consular Office outside the country of residence, it will be difficult to qualify for visa. It is very important to apply for the visa well in advance since visa applications are now subject to greater degree of review. As part of the visa application process, an interview at the Embassy consular section is required for visa applicants for age 14 through 79, with few exceptions. Making visa appointment is the first step in the process, as waiting time for an interview varies, applicants are advised to seek representation by an experienced immigration lawyer to increase your chances of receiving approval by assuring that the best possible application is submitted on your behalf.
B-1 & B-2 Visa Waiver Program
If you are from one of the countries listed as a visa waiver country by the U.S. Department of State, however, you can opt to enter the United States to conduct business activities without obtaining a B-1 or B-2 visitor visa stamp. There is a drawback to this route in that your period of stay would be limited to 90 days without an extension, except in an emergency. Note that if you are a national of Canada, Mexico, or Bermuda you are not eligible for the visa waiver program, but there may be other programs available to you.
Ready to Apply for a B-1 or B-2 Visa? Contact Our Columbus Immigration Attorneys!
If you have questions about obtaining a B-1 or B-2 visa, or any immigration matter, do not wait to get in touch with our experienced attorneys. We handle various matters including family immigration, immigrant visas, non-immigrant visas, employment visas and H1B visas, Investor Visas, PERM applications, green cards and permanent residence, and more.
---
Please contact us at (800) 625-3404 and experience how our firm can effectively achieve your objectives.
---
Why Choose Shihab & Associates?
Retaining an Immigration Attorney is an Important Decision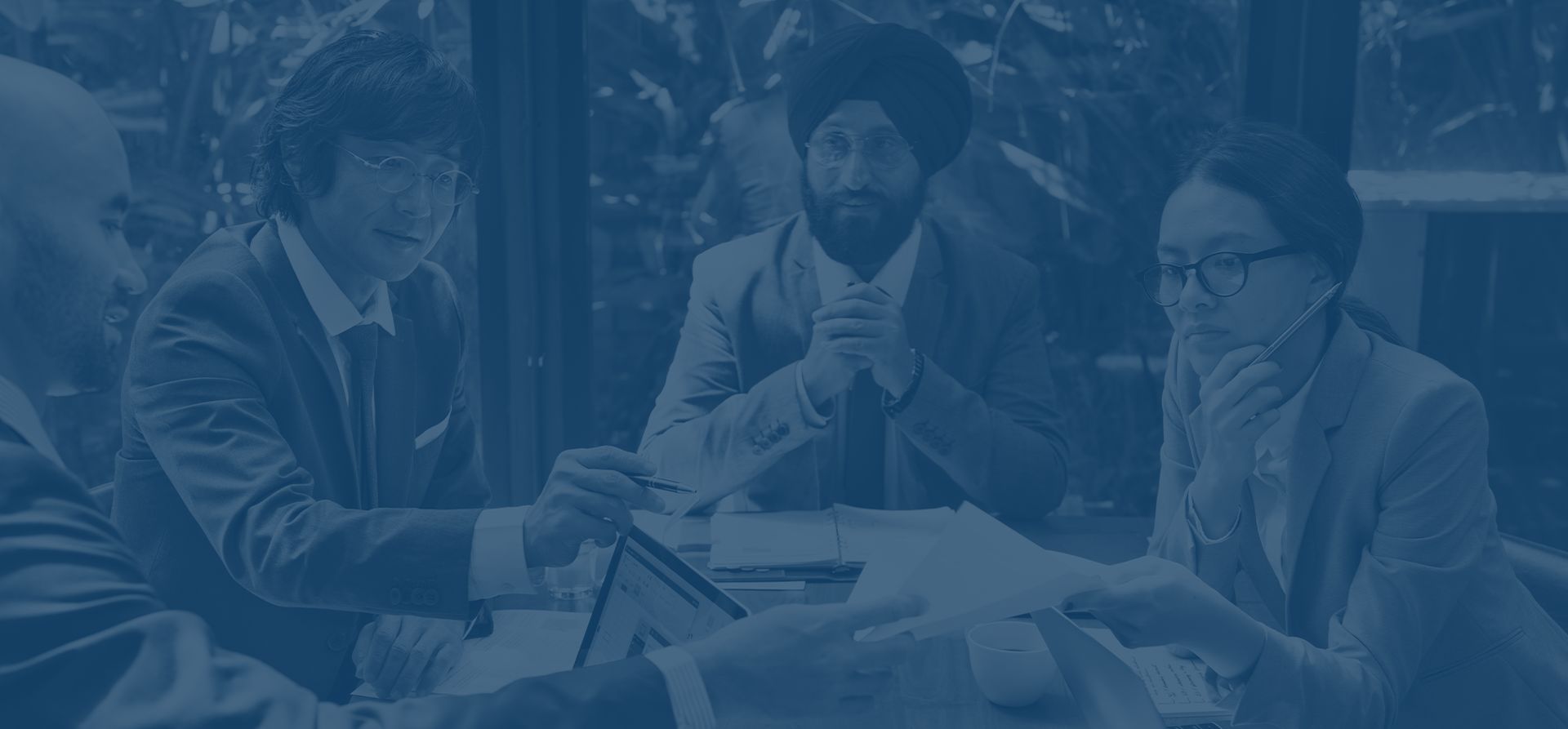 Personal and Exceptional Approach to Processing Visas and Working With Our International Clients

US Immigration Services Offered in Columbus, Cleveland, Southfield, & Washington DC

Technologically Savvy Law Firm with Implementation of Numerous Tools to Deliver Case Progress
Secure an Immigration Attorney Today
Our lawyers will individually and clearly explain the visa or green card process and will simplify the complex procedure in small, easy to understand steps.