Verifying Employment Authorization of Foreign Workers
Let Our Columbus Immigration Lawyers Handle the Process
The current administration had made immigration enforcement a top agency priority for the Department of Homeland Security. One of the biggest immigration enforcement measures in 2009 and 2010 has been cracking down on employers who routinely employ undocumented workers. The federal government has created an online system for employment verification called E-Verify. So far, this system is voluntary on the part of employer participation. The voluntary nature of this program may not last too long as many states are now enacting legislation to make E-Verify a mandatory measure for employers to verify all of their employees' employment eligibility. For instance, Ohio Representative Courtney Combs has introduced legislation which would require all public and private employers to use E-Verify to register their employees and to supplement Form I-9 with such a system.
If you need assistance with the E-Verify process, allow The Law Firm of Shihab & Associates to handle your case. Our Columbus immigration attorneys have helped numerous employers verify employment authorization for foreign workers.
---
With offices in ColumbusOhio, Cleveland Ohio, Southfield Michigan and Washington, D.C., we serve clients globally. Call us at (800) 625-3404or contact us online.
---
Since only the issuing agency will know whether the documents are genuine and match the individual, employers are faced with little chance of detecting fraud in employment authorization. Under these circumstances, Congress authorized a pilot verification system called E-Verify that would allow employers to ensure employment authorization.
The Illegal Immigration Reform and Immigrant Responsibility Act of 1996 ("IIRAIRA") authorized the Department of Homeland Security ("DHS") to create an online system that allows registered employers to quickly verify employment eligibility. The program has been an option, not a federal mandate, for employers nationwide. Since E-Verify is a voluntary program, participation is further evidence of good faith compliance with the Immigration Reform and Control Act of 1986 ("IRCA"). This will protect employers from civil and criminal penalties regarding the hiring of undocumented workers. Further, E-Verify establishes a rebuttable presumption that the employer has not knowingly employed an unauthorized screened worker.
What Is E-Verify
The E-Verify system is an online process within three days of the employee's hire date. It is worthy to note that using the online E-Verify system does not absolve employers from the legal requirement of completing the I-9 Form and accepting only List B documents that contain a photograph. The U.S. Citizenship & Immigration Service ("USCIS") administers E-Verify. Both the Social Security Administration ("SSA") and DHS provide their databases to process the queries.
If a new hire is a U.S. citizen, his or her social security number will be checked by the SSA. If the new hire is a non-citizen, then the social security and the alien number will be checked by DHS. If there are discrepancies in the data provided on the E-Verify system, DHS will issue a non-confirmation notice to the new employee. If the employee does not contest the non-confirmation notice, employers are required to terminate the employee or notify DHS that they continue to employ the worker. If the employee contests the tentative non-confirmation, the employer will refer the employee to either visit the local SSA office or call DHS. The employee will be given 10 days to resolve the issue with the local agency, or else a final non-confirmation will be issued.
Timeliness & Accuracy of E-Verify
According to data released by the government, the Social Security Administration handles approximately 92% of the data entered by employers in the E-Verify system while 8% of such data is checked by DHS. USCIS performs secondary verifications to manually verify employment authorization. According to the Office of Inspector General for SSA, the majority of employers using E-Verify rated their experience as good or better.
10% of employers experienced the following minor problems:
Periodic lack of access to E-Verify
Password problems
Lack of a timely system response from DHS
Weaknesses in E-Verify
E-Verify cannot detect when workers are using another person's name and SSN. A cooperative measure implemented in 2008 allows DHS and the Department of State to share passport data and photographs. This measure now allows the USCIS to be able to check the immigration status of new hires in E-Verify. Another interagency cooperative measure implemented between the USCIS and the Immigration & Customs Enforcement (also known as ICE, the immigration enforcement arm of DHS) allows USCIS to notify ICE of misuse, abuse or fraudulent use of E-Verify, the employment of unauthorized aliens, and failure to use it for new hires. ICE has been targeting employers who do not follow program requirements.
Now under the new rule issued in November 2008, federal contractors and subcontractors must use E-Verify for all new hires and for all existing employees assigned to any federally funded contract.
IMAGE program
IMAGE stands for "The ICE Mutual Agreement between Government and Employers program." This is a voluntary program under which ICE reviews an employer's hiring practices and policies and recommends ways to correct compliance issues. Once an employer has registered and implemented ICE's best hiring practices, they will be deemed "IMAGE-certified." One of the important benefits of participating in IMAGE is the decreased risk of raids and the employer may be given more time to dismiss undocumented workers and transition to new workers.
Social Security Number Verification Service (SSNVS)
The SSA provides an online and phone-based social security number verification system. The purpose of this program is to ensure accurate wage reporting on W-2 statements. The W-2 provided by the employer must match SSA's records in order for the employee's wage and tax data to be properly posted to his or her earnings record. This program can be used for both new hires and current employees.
Our Recommendation
The Law Firm of Shihab & Associates provides preventative strategies for companies and contractors who employ foreign nationals. We truly believe that when it comes to the employment of foreign nationals, having a strong and embedded culture of compliance is the best way to avoid potential liability under federal law.
Consult with our Columbus immigration attorneys to discuss how our firm can help you create a system of compliance and to conduct a self-audit of your company's employment eligibility practices. Our lawyers are competent in this area and can provide you with strategies that will meet federal requirements.
---
Contact us today by calling (800) 625-3404.
---
Why Choose Shihab & Associates?
Retaining an Immigration Attorney is an Important Decision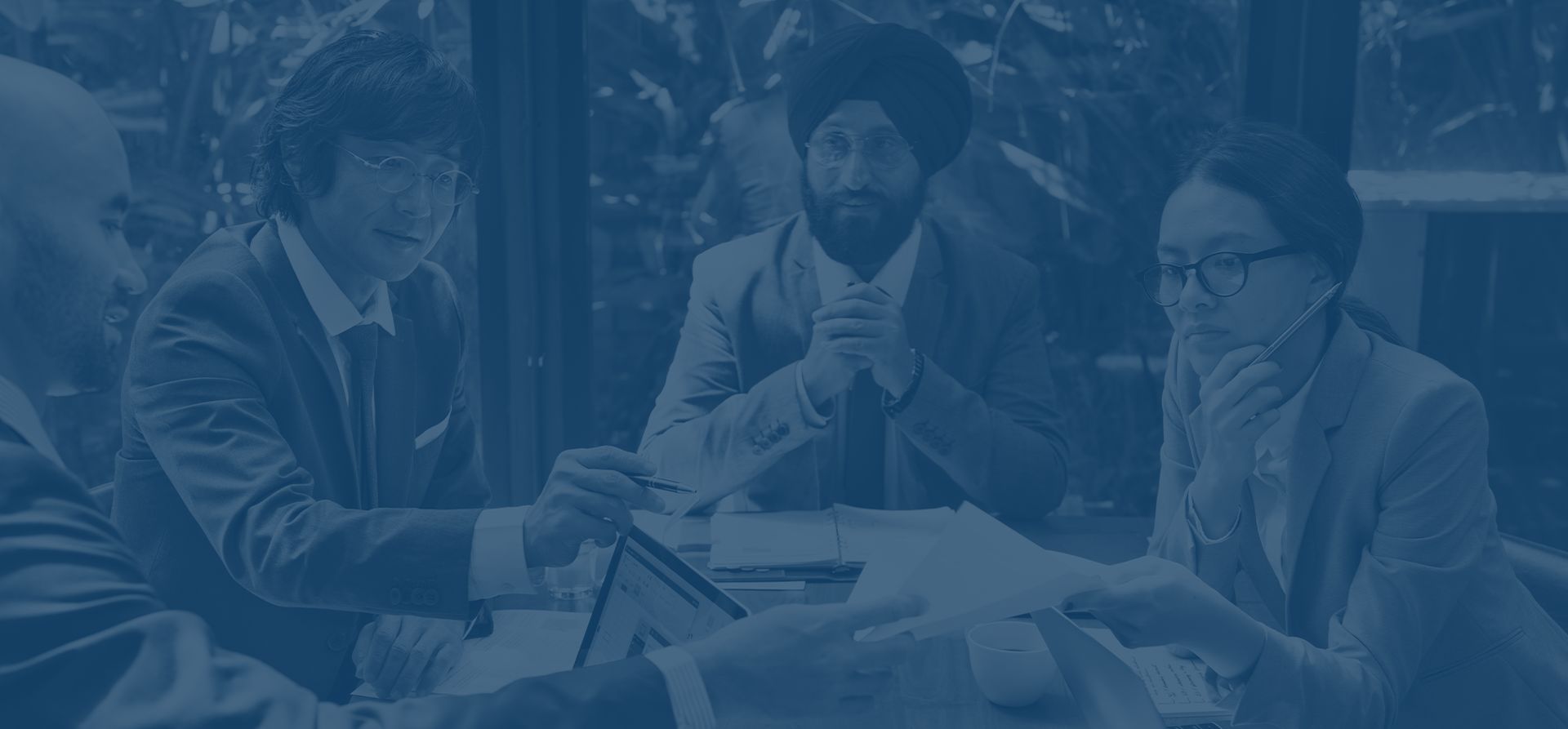 Personal and Exceptional Approach to Processing Visas and Working With Our International Clients

US Immigration Services Offered in Columbus, Cleveland, Southfield, & Washington DC

Technologically Savvy Law Firm with Implementation of Numerous Tools to Deliver Case Progress
Secure an Immigration Attorney Today
Our lawyers will individually and clearly explain the visa or green card process and will simplify the complex procedure in small, easy to understand steps.