Employment Eligibility I-9 Compliance and Avoiding Audits
The I-9 Employment Verification Process and Employer's Responsibilities
The Immigration Reform and Control Act (IRCA) requires employers to fill out an Employment Eligibility Verification I-9 Form for all employees hired since November 6, 1986, regardless of their immigration status.
I. INTRODUCTION
Employment Verification Eligibility will become a major concern for employers throughout the United States. Many companies do not place emphasis on complying with the I-9 employment verification eligibility process because it is viewed as an administrative process often delegated to an employee who lacks training in this important areas. Many employers have been fined for violations in their employment practices. For instance, Abercrombie & Fitch, headquartered in the Columbus, Ohio area, settled an I-9 audit in September 2010 by paying a $1,000,000 fine for serious I-9 employment verification process deficiencies discovered in its Michigan retail stores. Likewise, Krispy Kreme Corporation paid a $40,000 fine in 2009 for I-9 infractions after an audit generated by anonymous reports that the company's plant in Ohio employed undocumented workers.
A. An Ounce of Prevention is Worth A Pound Of Cure
These examples illustrate the gravity of violations that may have resulted in an unintentional poor management of this important process. Our law firm can assist your company in the prevention of a costly fine by performing an internal audit of your I-9 forms, an audit of the processes, and by implementing programs that assure compliance. The Law Firm of Shihab & Associates, Co., LPA possesses the technical and practical knowledge to represent companies in creating the best practices and to defend against I-9 audits.
II. COMPLIANCE WITH THE I-9 EMPLOYMENT VERIFICATION PROCESS
A. What is the Purpose of the I-9 Form?
The purpose of I-9 Form is to verify the identity and employment authorization of workers, in which the employee attests his status i.e. citizen, Legal Permanent Resident, or an alien authorized to work temporarily. The I-9 Form should be completed at the time of hire or within three days of such hire date. Employers are required to record that they have examined original documents from a specified list verifying the employee's identity and eligibility to work, and provide that such documents are reasonably genuine. The I-9 Form must be kept on file for three years from the date of hire or one year after the last day of the employees work, whichever is later.
B. "Actual" and "Constructive" Knowledge
IRCA prohibits any person from knowingly hiring or continuing to employ an unauthorized worker. A non-exhaustive list of conditions that would establish a rebuttable presumption of constructive knowledge includes employers who: 1) fail to complete or improperly complete the I-9; and/or 2) have information that would indicate that the alien is not authorized to work. This means that even in the absence of actual knowledge, the law will find that the employer had sufficient knowledge regarding their employee(s)' lack of work authorization and hence find such employer either civilly or criminally liable or both. An employer may not try to evade liability by hiring "independent contractors," as liability under IRCA may extend to such workers especially if they fail the test of independent contractors and especially if the employer had actual knowledge regarding such workers unauthorized work status.
The Ninth Circuit overruled an Administrative Law Judge finding of constructive knowledge where the employer had failed to notice that the employee's name was misspelled on his social security card and a lack of lamination of the social security card. More recent cases, however, have significantly broadened the interpretation of constructive knowledge to include instances where an employer is in possession of an I-9 Form which indicated the alien was out of status, but failed to re-verify.
C. The obligation to Re-verify
During the hiring process and the initial employment verification process, the employer may learn about certain facts which will give rise to future verifications. Such information may include limited duration of the employee's work authorization such as when the employee presents to the employer an employment card having a certain termination date. The re-verification procedures should mirror the initial employment verification process. The employee may choose which documents to present; the employer should not specify which documents and should not specify that the document provided must be from USCIS. Instead of re-verifying with a new form, the employer may use Section 3 of the I-9 if the original I-9 was executed within three years of the date of hire.
D. The "Good Faith" Defense
If an employer has employed an undocumented worker, good faith compliance with I-9 procedures provides a narrow but complete defense from liability. The government may rebut the presumption of "good faith" by offering proof that the documents did not appear genuine on their face, the verification was pretextual or the employer colluded with employee in falsifying the documents. The good faith defense does not apply for employers who fail to make corrections on the I-9 after being given 10 days notice to correct technical violations and they fail to so correct the infractions, or to employers who have a practice of hiring undocumented workers.
III. ENFORCEMENT OF THE EMPLOYMENT VERIFICATION
A. Shift in Government Enforcement Apparatus
The Immigration and Customs Enforcement ("ICE") is the enforcement arm of the Department of Homeland Security. In line with its worksite enforcement Policy, announced in July of 2009, ICE announced a shift in its enforcement practices relative to the employment of aliens not authorized to work in the US from criminal investigations and criminal search warrants to administrative reviews. These administrative review processes may lead to civil and criminal charges levied against the employers for knowingly hiring unauthorized workers. Thousands of businesses received Notices of Inspection (NOI) and large scale Form I-9 audits over businesses across America. The audits affected many human resource managers who are being mandated to audit and clean up the incorrectly completed original I-9 documents.
B. Notice of Inspection (NOI)
A Notice of Inspection is a powerful tool ICE has in its arsenal which would demand that the employer produce its I-9 records. Employers have three days to produce such records. An NOI may be served by special agents from ICE on the company's representative. An NOI is extremely disruptive to a company's business. It is extremely important for a company to engage counsel at the early stage in the process if they receive an NOI.
The new I-9 audits can be burdensome on employers who do not have an implemented procedure for compliance. Employers who have instituted a sound I-9 Employment Eligibility Verification process are minimally inconvenienced by an NOI process. Once I-9 documents are delivered to ICE, the agency will forward the records to the custody of the forensic auditor, who will review the data and other documentation requested from the employer throughout the inspection process. Some of the information that may be sought throughout the inspection process may be aimed at finding culpability or in determining who is responsible for certain violations. It is therefore of utmost importance to engage counsel early in the process. Some of the information that may be requested throughout the inspection process may include: 1) the identity of owners of the company; 2) the identify of persons with authority to hire and fire employees; 3) identity of persons charged with the responsibility of completing and storing the I-9 forms; 4) the normal recruitment process of the company; 5) training procedure for those in charge of the HR process; 6) Identity and verification of documents and safe custody; and 7) policies and procedures in place for using E-Verify.
Answers to these questions could exonerate or could further incriminate the company, and place owners or executives into civil or criminal liability. The role of counsel through these preliminary communications with ICE agents could not be further underscored.
C. Notice Of Technical or Procedural Failures
After ICE completes its investigative process, it notifies the employer relative to technical or procedural violations, if any, by issuing a Notice of Technical or Procedural Failures, thereby affording the employer a ten day opportunity to correct such infractions. In some cases, ICE may issue a Notice of Suspected Documents listing certain employees for additional follow up documentation. ICE can also issue a Notice of Unauthorized Aliens in some cases when it discovers that some of the employees on the company's payroll are not authorized to accept employment. The employer will obviously have to immediately take corrective action or risk liability.
D. Warning Notice
If an I-9 review reveals that the employer has minor violations, ICE may issue a warning notice to the employer. If the employer fails to correct its technical violations, ICE can issue a Notice of Intent to Fine (NIF) to the employer. The NIF will be issued for significant or substantial violations, as well as for failure to correct technical and procedural infractions, and for knowingly hiring undocumented aliens. Once an NIF is received, the employer can attempt to settle the matter with ICE or proceed to require a hearing before the Chief Administrative Hearing Officer.
IV. CONCLUSION
Administrative audits are clearly the tool of choice for the government to enforce the employment of foreign nationals. Employers can expect them to continue to increase in numbers and gain momentum in terms of impact and expense. Engaging competent immigration counsel to initially confirm that the company has instituted sound employment eligibility verification programs or help the company create such programs will pay dividends in case of future audits. In addition, the early employment of experienced immigration counsel once a company receives a Notice of Inspection from ICE could avert or reduce major liability. The attorneys at The Law Firm of Shihab & Associates, Co., LPA has more than 50 years of combined experience in successful legal representation. Contact us by email or phone at 1-877-479-4USA to discuss how our lawyers can help your company remain in compliance with the Employment Eligibility Verification requirements.
Why Choose Shihab & Associates?
Retaining an Immigration Attorney is an Important Decision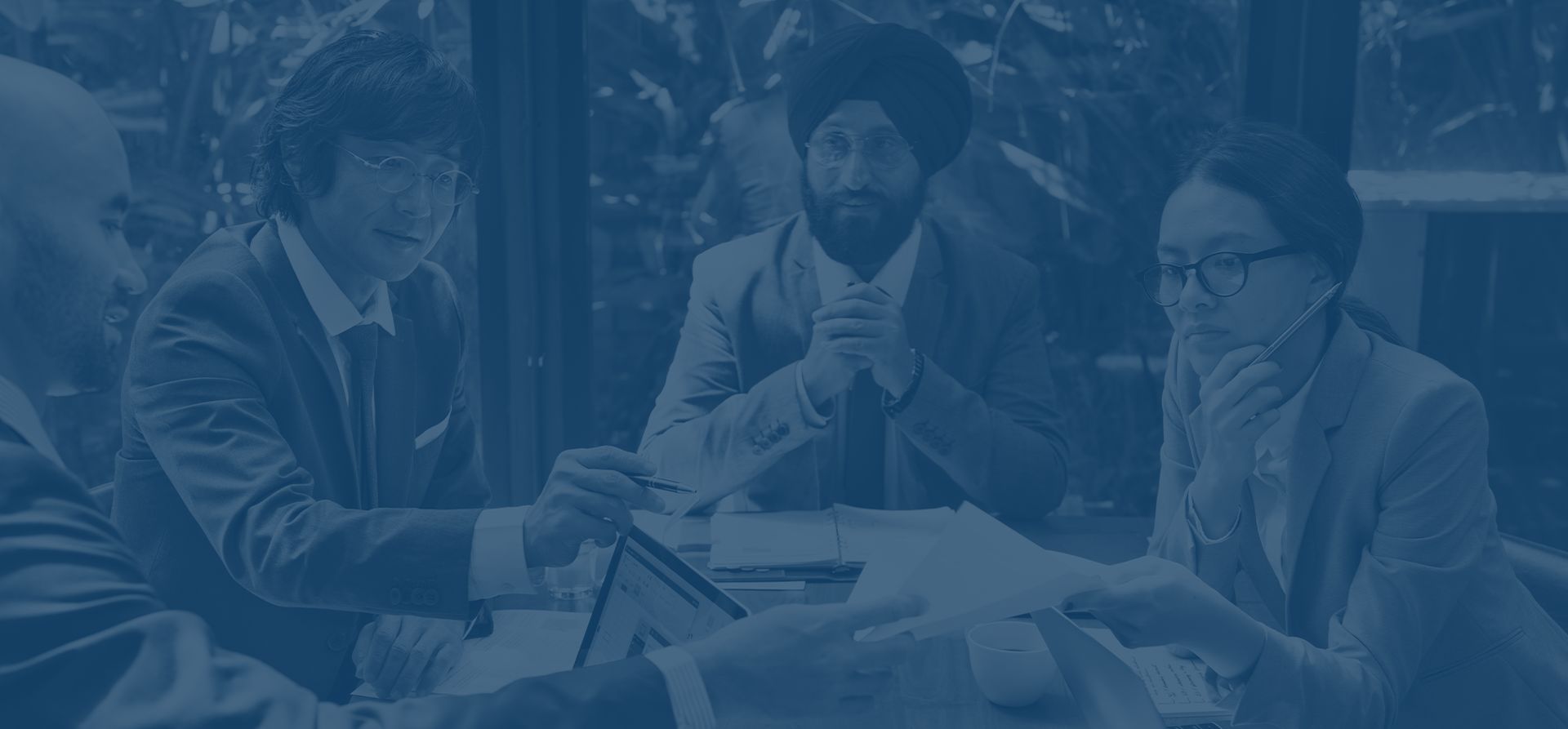 Personal and Exceptional Approach to Processing Visas and Working With Our International Clients

US Immigration Services Offered in Columbus, Cleveland, Southfield, & Washington DC

Technologically Savvy Law Firm with Implementation of Numerous Tools to Deliver Case Progress
Secure an Immigration Attorney Today
Our lawyers will individually and clearly explain the visa or green card process and will simplify the complex procedure in small, easy to understand steps.