Frequently Asked Questions I-9 Employment Eligibility Verification
Background
The Immigration Reform and Control Act of 1986 (IRCA) prohibits employers from knowingly hiring persons who are not authorized to work in the U.S. The Act requires employers to verify the identity and employment authorization documents of each employee. The employer is also required to fill out Form I-9 and retain the forms for all employees hired after November 6, 1986. The anti-discrimination provisions prohibit the unlawful conduct of employers like discrimination on the basis of immigration status, citizenship or national origin.
What is the Purpose of Form I-9?
The purpose of Form I-9 is to verify the identity and employment authorization of individuals. All employers must maintain a Form I-9 on file for all current employees. The employer may delegate the authority to complete Form I-9 to a responsible Agent but the liability will be with the employer.
Must Form I-9 Be Completed for Every Employee?
Completion of Form I-9 is not required for sporadic or intermittent domestic workers working in a private household, independent contractors for whom the employer does not set working hours or provide tools, and for employees working outside the U.S. But employers may remain liable if they know that their independent contractors are using unauthorized aliens to perform labor or services.
What Are My Obligations in Case of Mergers and Acquisitions?
In case of mergers and acquisitions where employees from a previous employer become employees of a newly formed entity, the new employer has two options: he can treat acquired workers as newly hired and complete new Forms I-9 or he can consider them as continuing employees, thereby retaining the Form I-9 liability for previous mistakes. To avoid discrimination, all acquired employees should be treated in the same manner. We advise that you complete new Forms I-9 as it is the best way to avoid inheriting any errors committed by the previous entity.
How Do I Complete Form I-9?
Employment Eligibility Verification Form I-9 consists of three sections. In the first section, the employee attests to his status (i.e. citizen, LPR, or alien authorized to work temporarily in the U.S.). It should be completed at the time of hire. The employee must complete Section I no later than the first business day of employment for pay. Please note that only the employee can sign at the signature block. If someone other than the employee prepares this section, the preparer/translator should sign and print their name in the box designated for them.
The second portion is for the employer's certification of document review. Employers are required to record that they have examined the original and unexpired documents from a specified list verifying the employee's identity and eligibility to work, provided they appear reasonably genuine. It must be completed within three days of starting work. The employer must make the "List of acceptable documents" available to the new employee while he/she is completing Form I-9. Three lists (i.e. List A, List B and List C) provide the acceptable documents. The employee must provide any one document mentioned in these three lists.
The employer must complete Section 3 if any or all of these situations occur:
the employee's temporary employment authorization document has expired;
the employee is rehired within 3 years of original hire date; or
if the employee's biographic information changed and needs to be updated. Please note that the U.S. Citizenship & Immigration Service recommends that you complete a new Form I-9 for rehires.
What are The Employer's Responsibility Regarding Genuineness of Documents?
The employer must accept a document submitted by an employee if it reasonably appears to be genuine and relates to the person submitting it. Only original documents must be presented and photocopies are not acceptable as proof of employment eligibility. However, a certified copy of birth certificates can be presented to prove citizenship.
My Employee Presented A Receipt Document, What Are My Obligations?
When List A, B or C document has been lost, stolen or destroyed, the employee may be allowed to submit a receipt issued by the originating agency, but the employee must present a replacement document within 90 days of the hire date. However, a receipt indicating the employee has applied for an initial or extension of her Employment Authorization Document ("EAD") is not acceptable as proof of employment eligibility. Receipts are also not acceptable if the employment will last less than 3 business days.
Can I Make Copies of the Employee's Documents?
If the employer wants to photocopy the documents submitted by the employee, the employer should be cognizant that it should do so in accordance with a companywide rule. In other words, photocopying of documents of new employees should be done for all employees irrespective of national origin or immigration status. Absent such a companywide consistent rule, the employer may be a violation of anti-discrimination laws for requesting documentation on the basis of national origin or immigration status.
What Are My Obligations to Re-verify Employment Eligibility?
The employer is not required to re-verify the employee's employment eligibility if any of these documents were presented at the outset of the employment: 1) U.S. Passport, Permanent Resident Card and any List B documents. For permanent residents, re-verify only if an employee presents a Form I-94 with a temporary I-551 stamp or a foreign passport with a temporary I-551 notation on a machine readable immigrant visa (MRIV). The employer is required to re-verify any List A or C documents that have expiration dates.
How Do I Correct Mistakes on Employment Eligibility Verification Form I-9?
If the employer discovers a mistake on Form I-9, he may correct the existing form or prepare a new form. In case a correction was made, line out the incorrect portions, enter the correct information and put your initials and date of the correction. If the employer goes for a new Form I-9, retain the old form and attach a short memo to both the new and old Forms I-9 stating the reason for the action.
What is My Course of Action if I Discover Missing I-9 Forms?
If the employer discovers that an employee's Form I-9 is missing, immediately provide the employee with a new Form I-9 and allow the employee 3 business days to provide acceptable documents. The Employer should not backdate the I-9 form.
What Are my I-9 Storage and Retention Obligations?
The employer should store Form I-9 securely on-site, at an off-site storage facility, or electronically and ensure only authorized personnel have access to stored I-9 Forms. If there is any request for inspection, make Form I-9 available within 3 days of request. Forms I-9 must be retained for three years from the date of hire or one year after the last day of work, whichever is later. To calculate the retention date, add 3 years to the hire date and 1 year to the date employment was terminated. The date that is later is the retention date.
How To Contact Us
If you have a question regarding your Employment Eligibility Practices or if you have been subject to an I-9 audit, contact the experienced immigration attorneys at The Law Firm of Shihab & Associates. Our competent immigration lawyers will offer their experience in protecting your investment in your company. We advise our clients to retain our services to conduct an internal audit of their I-9 practices and documentation to assure maximum compliance. Contact us for a consultation.
Why Choose Shihab & Associates?
Retaining an Immigration Attorney is an Important Decision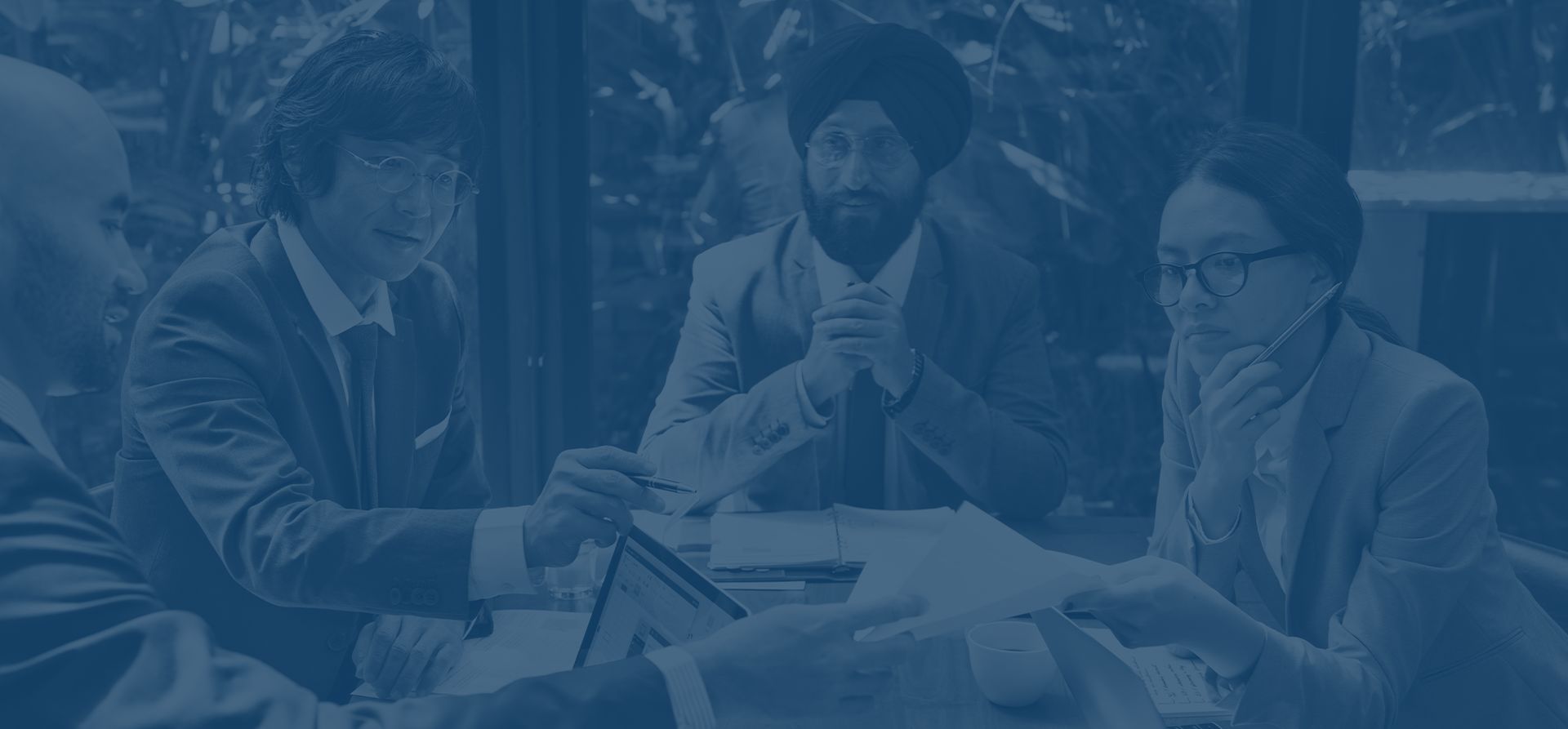 Personal and Exceptional Approach to Processing Visas and Working With Our International Clients

US Immigration Services Offered in Columbus, Cleveland, Southfield, & Washington DC

Technologically Savvy Law Firm with Implementation of Numerous Tools to Deliver Case Progress
Secure an Immigration Attorney Today
Our lawyers will individually and clearly explain the visa or green card process and will simplify the complex procedure in small, easy to understand steps.