Types of Documents Verifying Employment Authorization
Foreign nationals must receive authorization from the government before they are able to accept employment in the US Most employers are puzzled as to what constitutes valid documentation evidencing employment authorization. Because there are various visas which also allow foreign nationals to accept employment in the US, there is no single work permit; there are different documents among different visa categories and status evidencing valid work authorization. The list below discusses these documents and how they verify a foreign national's ability to engage in gainful employment.
I. Form I-94, Arrival/Departure Record As Evidence of Employment:
The Arrival/Departure Record Form (Form I–94), is a document often issued by the US government when the person enters the US or when the US Citizenship & Immigration Service (USCIS) changes or extends such person's status in the US For work authorization that is incident to status, such as H-1B, H-3, L-1(A), L-1(B), E-1 traders, E-2 investor, E-3, O-1, P-1, P-3, TN, as well as other visa categories, an unexpired Form I-94 is sufficient evidence of employment eligibility.
It is important to note that most visa categories allow the foreign national to accept employment with a specific employer. Consequently, Form I-94 proves the foreign national's eligibility to accept employment with the employer upon whose petition the Form I-94 was issued. Hence, Form I-94 cannot be used as a carte blanc work permit to transfer foreign nationals from one employer to another without first obtaining government approval. There are two exceptions to this rule explained herein: 1) H-1B visa portability; and 2) timely filing of visa extension.
a. The H-1B Visa Portability Provision Allows Employers to Employ Foreign Nationals Without Work Authorization of Form I-94 Specifically Issued
The H-1B portability provision of the American Competitiveness in the Twenty-First Century Act of 2000, also known as AC21 Portability, enables an H1-B worker to commence employment with a new employer upon the filing of an H1-B visa petition by that employer. Under this scenario, the new employer is allowed to employ the foreign national even though his/her I-94 evidences employment authorization with a previous employer. This method of employment eligibility would allow the foreign national to immediately accept employment with the new employer (under certain conditions listed below) until the filed H-1B visa petition is adjudicated, or 240 days, whichever occurs sooner. In order for the new employer to validly place the foreign national on its payroll, these conditions must be met:
The foreign national beneficiary has been lawfully admitted to the US;
A new, non-frivolous petition is filed before the expiration of the foreign national's is authorized; and
The beneficiary has not engaged in unauthorized employment since he/she last entered the US.
It must be noted that the current list of acceptable employment verification documents for I-9 compliance purposes does not include a document suitable for the H-1B portability provision work authorization. There is no guidance from USCIS regarding how to comply with I-9 requirements. In the FAQ dated 11/21/2000, legacy INS compared H1-B portability to the 240 day automatic extension under 8 CFR § 274a.12 (b) (20). This section provides that a timely-filed application to extend status automatically extends work authorization for a period not to exceed 240 days. Employers may wish to use the USCIS receipt for a timely-filed application for extension of status of a porting employee.
The H-1B visa portability provision does not require the new employer to wait for the receipt notice to arrive before the H1-B worker may begin employment. Therefore, a company may choose to use the unexpired I-94 card for the H1-B visa worker and alternate proof of filing, such as evidence of the courier delivery receipt to USCIS, to fulfill I-9 requirements.
If you have a concern about a foreign national's ability to accept employment, contact the competent attorneys at The Law Firm of Shihab & Associates, Co., LPA, for a consultation. Our immigration lawyers have decades of combined experience handling thousands of work visa applications on behalf of employers and foreign nationals.
II. Employment Authorization Document (EAD)
An Employment Authorization Document (EAD) is issued by the USCIS to eligible foreign nationals to work for any employer. Unless rescinded by the US government, an unexpired EAD represents valid evidence of employment eligibility. An EAD contains a picture of the foreign national as well as identifying information including name, birth date, country of birth, USCIS alien number ("A" number) which is often used to track the person's immigration file.
An EAD is also a useful identification tool as well as evidence of eligibility to employers when completing Employment Verification Form I-9. New cards issued by the USCIS have many features to reduce or eliminate document fraud. For instance, it contains a number and a bar code on the back of the card, information concerning a foreign national's employment eligibility, work authorization expiration date, and restrictions on employment under terms and conditions. If there are no restrictions, "none" will appear. The EAD card also generally includes the bearer's fingerprint.
An EAD must be in the foreign national's possession before gainful employment can be accepted. Receipt Notices, Approval Notices, or any other documents are not sufficient to evidence work authorization on the I-9 employment verification form. However, in the following cases foreign nationals may commence employment without an actual EAD:
A receipt for an application to replace a lost, stolen, or damaged EAD is sufficient evidence of valid employment authorization for 90 days.
An Arrival/Departure Record Form I-94 with a temporary permanent residence stamp (I-551 stamp) with the foreign national's picture affixed thereon is valid evidence of employment authorization until expiration date mentioned therein. If the Form I-94 does not have an expiration date, employment is authorized for one year.
An Arrival/Departure Record Form I-94 marked with a refugee admission stamp is sufficient evidence of employment authorization for a refugee.
III. Form I-551 - Alien Registration Card – (Green Card)
Normally, a lawful permanent resident (LPR) possesses a Form I-551 (Green Card). Permanent residence is sufficient proof that the foreign national is eligible to accept employment in the US An employer should not request other documents proving the foreign national's eligibility to accept employment if he/she presented documentation proving his/her permanent residence in the US Furthermore, if the permanent residence card has an expiration date thereon, it is not a valid reason to request that the foreign national cease employment. An expired permanent resident card (green card) simply means that the card itself is expired, not the foreign national's status.
Contact Us
If you have a question relative to the employment of a foreign national or you wish to sponsor a foreign national employee, please contact the experienced attorneys at The Law Firm of Shihab & Associates, Co., LPA. We represent clients nationwide and handle all types of immigration matters, including I-9 compliance, H-1B visa audits, work visas, green card applications, permanent residence, non-immigrant visas and many other matters touching on immigration and nationality law. We have offices in Columbus, OH, Cleveland, OH, Southfield, MI, and Washington, D.C. Call us at 877-479-4USA (4872) for a consultation.
Why Choose Shihab & Associates?
Retaining an Immigration Attorney is an Important Decision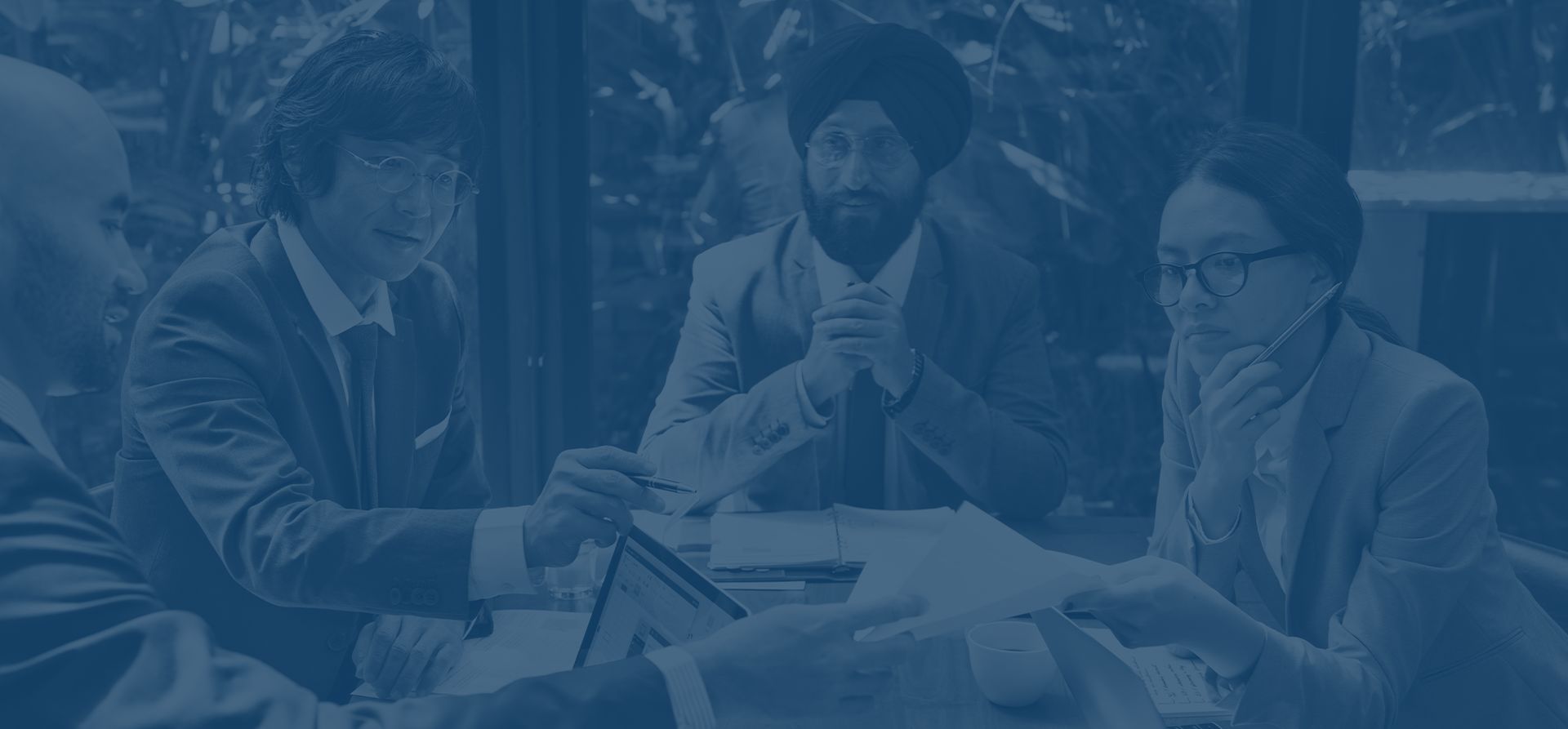 Personal and Exceptional Approach to Processing Visas and Working With Our International Clients

US Immigration Services Offered in Columbus, Cleveland, Southfield, & Washington DC

Technologically Savvy Law Firm with Implementation of Numerous Tools to Deliver Case Progress
Secure an Immigration Attorney Today
Our lawyers will individually and clearly explain the visa or green card process and will simplify the complex procedure in small, easy to understand steps.