Visa Pathways for Entrepreneurs
Let Our Columbus Immigration Lawyers Help You Bring Your Business to the U.S.
If you are a foreign national and want to start a new business or have already started one, and you want to come to the U.S. temporarily or permanently to run your company, there are various visa pathways that may be available to you. These were organized by the Entrepreneurs in Residence (EIR) program, which was created by the Department of Homeland Security (DHS) and White House to facilitate the creation of new jobs in the U.S. by encouraging immigrant entrepreneurs to bring new enterprises.
The EIR project consisted of three major goals. First, make available to entrepreneurs a clear source of information to help them determine which visa category is the most appropriate for their specific circumstances. Second, improve the ability of the USCIS to adjudicate entrepreneurial immigration cases in the present intricate and rapidly progressing business climate. Third, adjust policies and practices of the USCIS to work better with the realities of the entrepreneurial business world.
The primary entrepreneur visa pathways are:
Nonimmigrant Visas
Immigrant Visas
At Shihab and Associates, our work visa attorneys believe U.S. immigration policy should look to the future, and adapt to the needs of the global economy to ensure longstanding competitive dominance in attracting the brightest minds and best talent from all over the globe.
---
If you have questions regarding the EIR program or any of the immigration visa categories that may be available to you, please call our Columbus immigration lawyers at (800) 625-3404. You can continue reading for more detailed information on entrepreneur visa categories.
---
What Visa Options Are Available for Startup Entrepreneurs?
Attracting and welcoming foreign entrepreneurs of exceptional ability is essential for the United States to remain a global economic leader. Recent government initiatives have opened up a number of innovative alternate visa pathways for startup entrepreneurs, and choosing the right visa category for a business owner can be a complex and important decision.
For startup entrepreneurs, there are at least six non-immigrant visa pathways available:
B-1 Business Visitor Visa
This type of business visitor visa provides flexibility for business travelers and can be more than just for visiting the U.S. to participate in business meetings or for contract negotiations. This visa can often be used by entrepreneurs based outside the U.S. to set up new or expand existing businesses within the U.S.
There is also a specific type of B-1 visa called the "B-1 in lieu of H-1B" that is especially convenient for this purpose. This type of visa is for short-term professional workers so that employers can remain competitive in a globalized world economy. It can be used by short-term professional workers who are providing local services for a limited time, so long as they are paid from abroad and not from a U.S. source.
The B-1 visa allows for an initial period of stay in the U.S. of up to 6 months, with extensions possible.
F-1 Optional Practical Training (OPT) Visa
Student visa holders often contribute great ideas and innovative new concepts for startup business models. An entrepreneur can start a new business after graduation while in F-1/OPT visa status, so long as the business is directly related to the visa holder's area of study.
An F-1/OPT visa holder may also qualify for an additional 17-month STEM extension after graduation and may be able to apply later for H-1B status, with the startup company as the sponsoring employer. Furthermore, if the student seeks another post-secondary degree at an advanced degree level, the student will qualify for an additional 12 months.
H-1B Specialty Occupation Visa
New government policies may allow entrepreneurs to use the H-1B visa when they are starting a new business entity, even when they are the business owner. This can be a complex process with many requirements. For example, the entrepreneur's position must require a Bachelor's degree in a specialized field. Often an entrepreneur wears many hats, and it is important to demonstrate that the entrepreneur's unique role meets the basic minimum requirements of a Bachelor's degree. In addition, the entrepreneur visa applicant must demonstrate that there is an employer-employee relationship of control with the startup entity. This can be a challenging task requiring a skillful, experienced immigration attorney.
Upon approval, the H-1B visa allows for an initial stay of up to 3 years. Extensions are possible in up to 3-year increments, with a maximum period of stay generally of 6 years, however, extensions may be possible.
L-1A Intracompany Transferee Visa
The L-1A visa is available for foreign managers or executives who seek to open or are transferred to a new branch, subsidiary, parent, or affiliate entity within the US. This can even apply for sole proprietor business owners. Generally, it is essential that the visa holder remains in an executive or management position with subordinate employees who perform the actual day-to-day business operations. However, these subordinates can also be independent contractors or consultants.
Not everyone is aware that for small but innovative entrepreneurial startups, there is a "New Office" provision, which allows some leeway for new business entities that do not yet have subordinate employees but plan on creating a management position with subordinate employees within the first year.
The L-1A visa allows for an initial period of stay of up to 3 years, or 1 year for "New Office" petitions. Extensions are possible in up to 2-year increments. The maximum period of stay is 7 years for manager and executive visa holders.
E-1 & E-2 Treaty Investor Visas
These visas are great options for foreign entrepreneurs who are nationals of countries who have treaties with the U.S. However, the vital and important countries of Brazil, China, India, and Russia currently are not included.
For E-1 visas, the applicant must demonstrate substantial trade between the applicant's home country and the U.S.
For E-2 visas, there must be a substantial investment that the applicant has made in a U.S. enterprise. It is essential that a startup entrepreneur is able to demonstrate that their business model will produce more revenue than is needed only to meet the standard of living for the applicant and their family members. An E-2 visa applicant should seek the advice of an experienced attorney in drafting a detailed business plan.
The E-1 and E-2 visas allow for an initial period of stay of up to 2 years, and extensions are available in 2-year increments.
O-1 Extraordinary Ability & Achievement Visa
This visa option is available for foreign nationals who possess extraordinary abilities in the fields of science, education, business, athletics, films, or television. An applicant may not self-petition, however, the sponsor need not be an employer, and could even be an agent, manager, performance venue, or another party.
For entrepreneurs, the business entity owned and created by an entrepreneur itself may file the petition on behalf of the entrepreneur. For this visa, there is no required wage obligation, unlike the H-1B visa, and it is a dual intent visa allowing the beneficiary to also pursue permanent residency. This type of visa can be complicated, and it is important to have experienced legal advice.
The O-1 visa allows for an initial period of stay of up to 3 years, and this may be extended in 1-year increments as necessary to further or complete the event or activity.
What Challenges Will I Face in the Visa Process as an Entrepreneur?
It is essential that an effective advocate understands the unique nature of a small business startup, in order to better articulate to the USCIS the unique benefits the entrepreneur will provide to the U.S. economy. Startups face unique challenges, and the USCIS will often closely scrutinize visa applications connected to small businesses and startups.
---
The Columbus immigration attorneys at The Law Firm of Shihab & Associates have the experience and knowledge to successfully navigate such complex arenas. Contact us at (800) 625-3404 to discuss the ways we can protect your interests.
---
Why Choose Shihab & Associates?
Retaining an Immigration Attorney is an Important Decision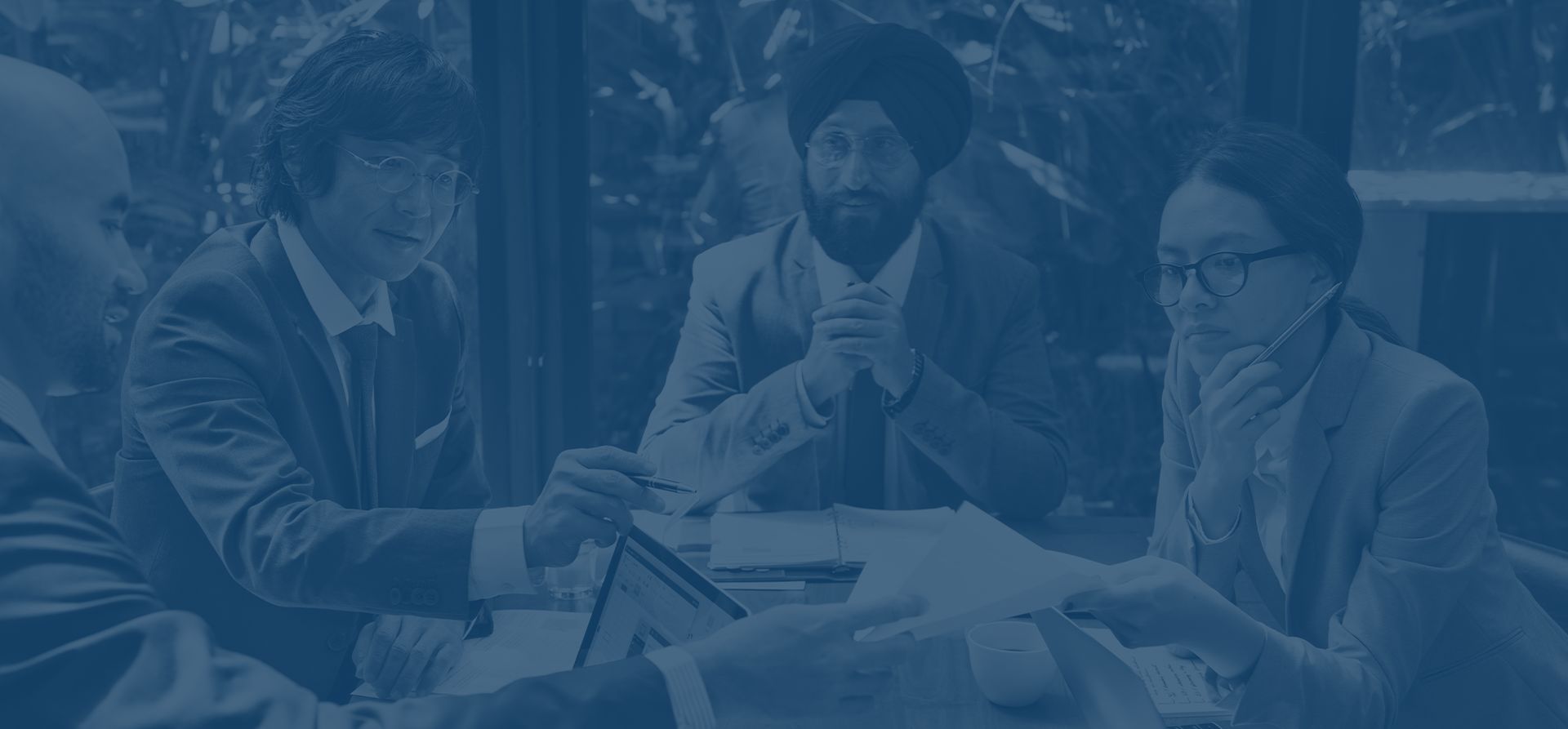 Personal and Exceptional Approach to Processing Visas and Working With Our International Clients

US Immigration Services Offered in Columbus, Cleveland, Southfield, & Washington DC

Technologically Savvy Law Firm with Implementation of Numerous Tools to Deliver Case Progress
Secure an Immigration Attorney Today
Our lawyers will individually and clearly explain the visa or green card process and will simplify the complex procedure in small, easy to understand steps.