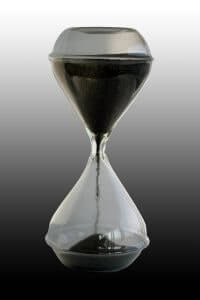 The Law Firm of Shihab & Associates predicts that the H-1B visa cap will be reached close to if not on April 1st, 2013. It is our professional opinion that businesses seeking to hire workers in a specialty occupation for the 2014 fiscal year should strive to file cap-subject petitions on April 1st, 2013 wherever possible. While it is difficult to postulate that the 2014 cap will be reached on the first day of filing, we are advising our clients against taking any chance of losing out on valuable human resources needed for the coming year and to be prepared to file cap subject H-1B visas on the first business day of April.
A Pattern of Dramatic Growth in H-1B Hiring
For the past two years, the H-1B visa cap has been reached ever closer to April 1st. Strong growth in the financial markets is freeing businesses to address pent-up demand for human capital in the information technology, manufacturing, engineering, finance and health care industries. The growth in demand for H-1B workers is supported by empirical data collected for the past three years. Below, we have provided the respective dates on which the H-1B visa cap was reached for the 2011 through the 2013 fiscal years
The chart above shows that the demand for H-1B visas has mirrored the growth in the US economy by remaining relatively stable in calendar years 2010 and 2011 but increasing dramatically in calendar year 2012.
Market Indicators Trending Toward Growth in Key H-1B Sectors
Major market indicators that are closely tied to the H-1B visa count have all risen incrementally above their comparative positions during the depths of the global recession in 2008 and 2009. The market for services is up forty percentage points from its lows in 2009. The technology markets are up 60 percentage points since 2009. Financial services markets are up 25 points as well as the demand for healthcare services. Perhaps most telling is that multinational conglomerates, the large companies that require much of the service of software developers and computer programmers who install and revise large information technology systems, are performing 45 percentage points better than the lows of 2009. Finally, the Dow Jones Industrial average is within striking distance of record highs first set in 2007. These markets generally lead in the demand for H-1B employees. Because all of these sectors are performing at levels closer to their highs in 2007 when the H-1B cap was reached on April 1st, it is reasonable to conclude that H-1B cap subject petitions will rise correspondingly. Simply put, when the markets are doing well as was the case in 2007 when the cap was reached on April 1st, the H-1B visa cap is more likely to be reached sooner rather than later.
How to Take Advantage of the H-1B Visa Cap
Filing an H-1B visa petition can be a complicated process, However, the Law Firm of Shihab and Associates Co., LPA. has developed a system which makes the process easy and painless for our clients. In order to take advantage of the H-1B visa cap, we are advising our clients to retain our services for H-1B cap cases through the remainder of February and early March so that we can ensure that their H-1B visa petitions are filed on April 1st, taking no chances that the cap will be reached and the hiring potential employees will need to be deferred until October of 2014 or beyond.
How to Contact Us If you have questions about an immigration visa or green card matter, and/or you need help in an immigration process, please contact our immigration attorneys or call the law firm of Shihab & Associates Co., LPA at the nearest office close to you to consult with an attorney. Our law firm handles various matters including Green Cards and Permanent Residence, family immigration, immigrant visas, non-immigrant visas, employment visas and H1B visas, Investor Visas, PERM applications, and many more. Please contact us and experience how our law firm can assist you in your immigration matters. Whether you are an employer, an employee or a family member, the law firm of Shihab & Associates, Co., LPA has competent, responsive and innovative lawyers who can make your immigration experience pleasant and seamless.