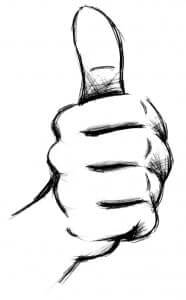 If you are one of the "Dreamers" interested in filing for immigration benefits under the new Deferred Action for Child Arrivals program (DACA), new data has been released that may be of interest to you. After the new DACA program's one-year anniversary has just arrived, the Brookings Institution has released the data to show the results of the program so far.
The Obama administration created the DACA program and began accepting applications in the summer of 2012. The program is for certain undocumented foreign nationals, and allows them to stay in the United States, and get legal work authorization, without fear of being deported. The DACA program is aimed at those foreign nationals who came to United States at a young age, and likely did not have a choice.
Provided that you qualify for DACA, it seems extremely likely that your case will be approved. As of July 31, 2013, there have been a total of 573,404 DACA applications filed, 552,918 accepted, and 20,486 rejected. Of these, there have been 430,236 total DACA cases approved and 7,450 cases denied. This means that only 1.7% of cases have been denied.
DACA impacts mostly Mexican foreign nationals. Three quarters of all DACA applicants are from Mexico at 74.9%, which is three times more than all the other countries of the world combined. The second largest nationality group to apply for DACA is El Salvador at 4.0%, which is followed by Honduras at 2.7%, then Guatemala at 2.5%, then South Korea at 1.5%.
Of the top 10 highest filing DACA states, California has the most number of filed applications at 28.4%, followed by Texas with 16.4%, then Illinois 5.5%, New York 5.3%, Florida 4.2%, and Arizona 3.5%, North Carolina 3.5% , Georgia 3.2%, New Jersey 2.9%, and Colorado 2.1%.
What Does This all Mean?
It is important to note that the Obama administration not only created the DACA program, the administration also adjudicates all cases. Given that the number of denied DACA cases is only 1.7%, it would seem that the Obama administration wants to approve almost all DACA applications so that Dreamers can get the benefit of legal status and legal employment.
You must meet all of the following criteria in order to qualify for DACA:
Were under age 30 or younger as of June 15, 2012;
Entered the United States before you reached 16 years of age;
Maintained continuous residence in the United States from June 15, 2007 to the present date;
Were in United States on June 15, 2012 and on the day you filed your DACA application;
Either you entered without inspection, or your lawful immigration status expired, before June 15, 2012;
Are in high school, graduated or have a high school completion certificate, have a general education development certificate (GED), or have a US military honorable discharge;
Do not have a felony conviction, significant misdemeanor conviction, three or more other misdemeanors, and do not pose a threat to national security or public safety.
If you qualify, it is not advisable for you to wait too long. Since DACA is not a law passed by Congress, but rather is a policy set in place by the current presidential administration, DACA is not set in stone, and there is no guarantee it will always be available. The next presidential administration could abolish the entire program at will.