H-1B Visa for Entrepreneurs
Representing Entrepreneurs in Columbus Ohio, Cleveland Ohio, Southfield Michigan and Washington, D.C.
If you are an entrepreneur seeking to start up a business in the United States, the H-1B specialty occupation visa may be one of the categories available to you. Our team can help you understand the key requirements of the H-1B visa and help you determine whether you qualify and whether the H-1B is an appropriate fit for your needs. You should submit evidence with your application to prove that you meet all the requirements. Work with the skilled Columbus immigration attorneys at The Law Firm of Shihab & Associates. Our lawyers have over 50 years of combined experience in multiple complex immigration law matters.
---
You can contact us at (800) 625-3404. We look forward to serving you.
---
How Does the H-1B Visa Work for Me as an Entrepreneur?
The H-1B is appropriate for you as an entrepreneur if you plan to work in the United States for the new enterprise in what is called a "specialty occupation" as explained below. You should plan for the H-1B visa cap, which limits the number of visas available each year, to determine whether you are subject to the cap and to make sure a visa will be available to you. If you will not be working in a specialty occupation, you may want to look at a different visa category. Let us plan a business strategy that works best for you. We are an innovative firm with proven results.
Some Cases Are Not Subject to the Cap
Put succinctly, the annual visa cap does not apply to:
Institutions of higher education
Nonprofit research organizations
Government research organization
These types of employers are called "cap exempt."
The law states that if the foreign national will be "working at" a cap-exempt employer, then the H-1B visa petition itself is also cap exempt, even though the petitioning company itself is not cap exempt. Hence, if part or all of the entrepreneur's work involves working at a cap-exempt employer, then you will not have to be concerned with the annual numerical limitations on H-1B visas. This is a complex issue requiring a high degree of competence in this area. Contact The Law Firm of Shihab & Associates for a consultation.
What Is the H-1B Specialty Occupation Visa?
The H-1B visa is a non-immigrant visa that allows a beneficiary employee to come to the United States to work for a petitioner U.S. employer, so long as the employment will be in a "specialty occupation." The maximum amount of time available for employment is six years, after which the beneficiary must depart from the U.S. for a minimum of one year before becoming eligible to for another H-1B visa. There are some exceptions to this six-year rule. Frequently, the petitioner will file an application for labor certification, and then subsequently the employee will file an employment-based green card application before the six-year validity period of the H-1B visa runs out.
Employer-Employee Relationship Requirement
In order to qualify as an employer-employee relationship, the petitioning employer must have the ability to hire and fire, pay wages, supervise, or otherwise have control over the work of the beneficiary employee. In some situations, even as the sole or majority owner entrepreneur of the company, you can still establish a valid employer-employee relationship if you can establish that the company has the right to control your work. This can be established by submitting documentary evidence showing that there is a board of directors, investors, preferred shareholders, or there are additional circumstances showing the company has a right to control the terms and conditions of your work.
Specialty Occupation Requirement
In order to qualify as a "specialty occupation," the position must meet at least one of the following requirements:
The employment normally requires at a minimum a bachelor's degree or higher degree or equivalent
It is common in the industry for the employment to require a bachelor's degree, or the employment is so unique or complex that the work can only be performed by a person with at least a bachelor's degree in the area of employment
The employer typically has a requirements of such degree or equivalent for the position
The knowledge required to perform the duties of the position is normally associated with having at least a bachelor's degree due to the nature of the specific duties being specialized and complex
Your Employment Must Be in a Specialty Occupation Related to Your Area of Study
In order to establish that your degree is related to your occupation, you may want to submit evidence. Such evidence may include a thorough description of the specific duties of the employment, the service or product provided by your company, or that your degree relates to the complex nature of your position. You may include opinion letters written by experts in the field showing that your degree is related to your employment, documentation from online resources showing your degree is in a field typically associated with your employment, and documentation that there are similar companies within the industry that necessitate similar degrees for similar employment positions. If you do not have at least a bachelor's degree, you may still satisfy the requirement if you can demonstrate that you have the equivalent of a degree based upon your work experience or other factors.
Your Wages Must Be at Least as High as the Prevailing or Actual Wage
In order for the position to qualify, the wages paid must be at least as high as the prevailing wage or the actual wage, whichever is higher. The prevailing wage is based upon the type of occupation in which you will be employed and the geographic location that you will work. The actual wage is that wage a company actually does pay similar employees in similar positions.
There Must Be an H-1B Visa Number Available Unless You Are Exempt
There is an annual limit (or "cap") to the number of H-1B visas that are granted each year by the USCIS. There are only 65,000 H-1B visas available each year and an additional 20,000 visas for employees with a US master's degree or higher. These visa numbers are normally used up quickly so it is important to plan ahead if you are subject to the cap. Petitions are exempt in some situations.
If you have questions about the B-1 visitor visa for entrepreneurs or any other of the immigration visa categories that you may be interested in pursuing, work with our immigration attorneys in Columbus. We also serve clients in Columbus Ohio, Cleveland Ohio, Southfield Michigan and Washington, D.C.
---
Contact us online or at (800) 625-3404.
---
Why Choose Shihab & Associates?
Retaining an Immigration Attorney is an Important Decision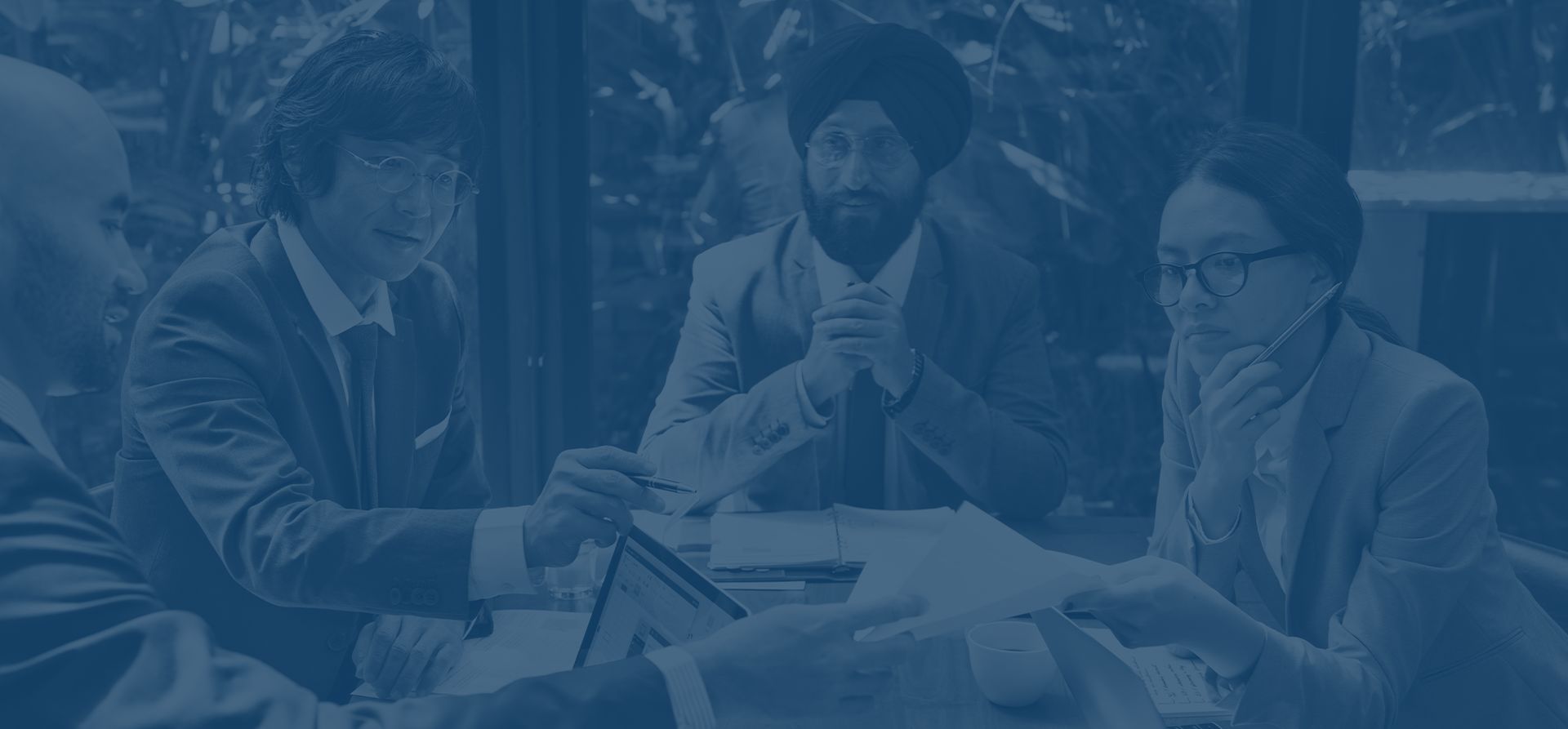 Personal and Exceptional Approach to Processing Visas and Working With Our International Clients

US Immigration Services Offered in Columbus, Cleveland, Southfield, & Washington DC

Technologically Savvy Law Firm with Implementation of Numerous Tools to Deliver Case Progress
Secure an Immigration Attorney Today
Our lawyers will individually and clearly explain the visa or green card process and will simplify the complex procedure in small, easy to understand steps.