H-1B Penalties & Violations
Penalties & Consequences of Labor Condition Application Violations
Once a company has been the subject of an LCA audit or H-1B visa audit, the U.S. Department of Labor (USDOL) Administrator will investigate the company's H-1B visa procedures and LCA record-keeping practices. The Law Firm of Shihab & Associates continually assures that its clients remain within the legal framework and are in full compliance. Once the investigation is complete, the USDOL may find the company to be in full compliance with the regulations. If the administrator determines the company has committed certain violations, the administrator will assess damages.
There are three different penalties a company may face for violations regarding an LCA or the public inspection file:
Civil monetary fines
Restricted access to additional H-1B workers
The payment of back wages
Additionally, there are possible criminal penalties for lying or presenting false evidence to a federal investigator.
---
If your company is undergoing an audit, contact our Columbus immigration attorneys for quality representation. Call us at (800) 625-3404 today.
---
Civil Monetary Fines
There are three "levels" of fines. Each level requires a different type of conduct. The amount of any fine varies depending on which level the violation falls into.
Level One
These violations include any substantial omission pertaining to the notification regulations, any inaccuracy or negligent misrepresentation in a filed LCA, or any substantial failure to adequately recruit U.S. workers. Additionally, a failure to maintain records for an appropriate amount of time represents a level one violation. These violations are the most common. For example, a company that failed to provide the required notice for one H-1B employee likely has committed a level one violation. For level one violations, the USDOL can order a maximum fine of $1,000 per violation.
Level Two
These violations are similar to the first level. The only difference is that violations in this level are done "willfully." Willful violations are shown by knowledge of repeated violations, a plan to violate regulations, or a prolonged history to commit any of the above violations. If an investigator discovers a party tampering with or creating false documentation to satisfy the regulations, a willful violation will be presumed. For level two violations, the USDOL can order a maximum fine of $5,000 per violation.
Level Three
These violations are similar to the second level. The only difference is that violations in this level require a company to have terminated or downsized a U.S. employee within 90 days before or 90 days after the filing of an H-1B petition in connection with any of the violations. Basically, an employer must fire a U.S. employee and hire an H-1B worker to fill the same position. The employer must then commit a willful violation relating to that H-1B worker. For level three violations, the USDOL can order a maximum fine of $35,000 per violation.
The USDOL determines the amount of the fine. Regardless of the level, the USDOL has a great deal of discretion when determining the amount of a civil fine. By law, the USDOL looks at the following factors in making its determination. The employer who approaches the enforcement process while acknowledging his mistakes is less likely to incur a heavy fine. On the other hand, the employer who takes no responsibility and attempts to hide evidence may incur the maximum penalties.
The factors listed in the federal regulations include:
Previous history of violations
The number of workers affected by the violations
The severity of the violations
Efforts made by the employer in good faith to comply with the regulations
The employer's explanation of the violation or violations
The employer's commitment to future compliance
The extent to which the employer achieved a financial gain due to the violation, or the potential financial loss, potential injury, or adverse effect with respect to other parties
Restricting Access to Additional H-1B Workers
In addition to any civil fines, the USDOL may also prevent an employer from receiving approved LCAs. This penalty basically prevents the employer from hiring additional H-1B workers for a period of time. The amount of such a "suspension" depends on the level of violation as discussed above.
A company who commits a level one violation is disqualified from having additional LCAs approved for one year, a level two violation for two years, and a level three violation for three years.
Ordering the Payment of Back Wages
If a company has paid below the wage that was required, the USDOL may order the company to pay the difference to employees in the form of back wages. That is in addition to any fines that could be imposed.
Federal Criminal Penalties
The most severe penalties are the ones for interfering with a federal investigator. Federal laws provide that any person, who falsifies, conceals, or covers up a material fact relating to a federal investigation can be imprisoned for up to five years. Postdating documents to make them appear genuine, making misleading statements to an investigator, or anything of the sort could subject a company official to a lengthy prison sentence. Martha Stewart, WorldCom's CEO, and members of Enron Inc.'s executive board were all sent to prison under this law.
Work with Our Columbus Immigration Attorneys
An H-1B visa audit is a serious and delicate matter that requires a lot of skill to settle. The costs of penalties can be staggering, and in some cases, they could drive a company out of business. It is highly recommended that skilled immigration lawyers with experience in H-1B visa audits and litigation.
Attorney Gus M. Shihab of The Law Firm of Shihab & Associates has represented clients before the U.S. Department of Labor in H-1B visa audit matters. He is also a seasoned litigation lawyer with nearly 17 years of experience. Mr. Gus M. Shihab, Esq. is a member of the elite society of Multi-Million Dollar Advocates Forum for litigating cases involving matters in controversy in excess of a million dollars successfully on behalf of his clients. If you have received a penalty from the USDOL, Gus M. Shihab can fight for your rights.
---
We have offices in Columbus Ohio, Cleveland Ohio, Southfield Michigan and Washington, D.C., and serve clients globally. Call (800) 625-3404 to schedule a consultation.
---
Why Choose Shihab & Associates?
Retaining an Immigration Attorney is an Important Decision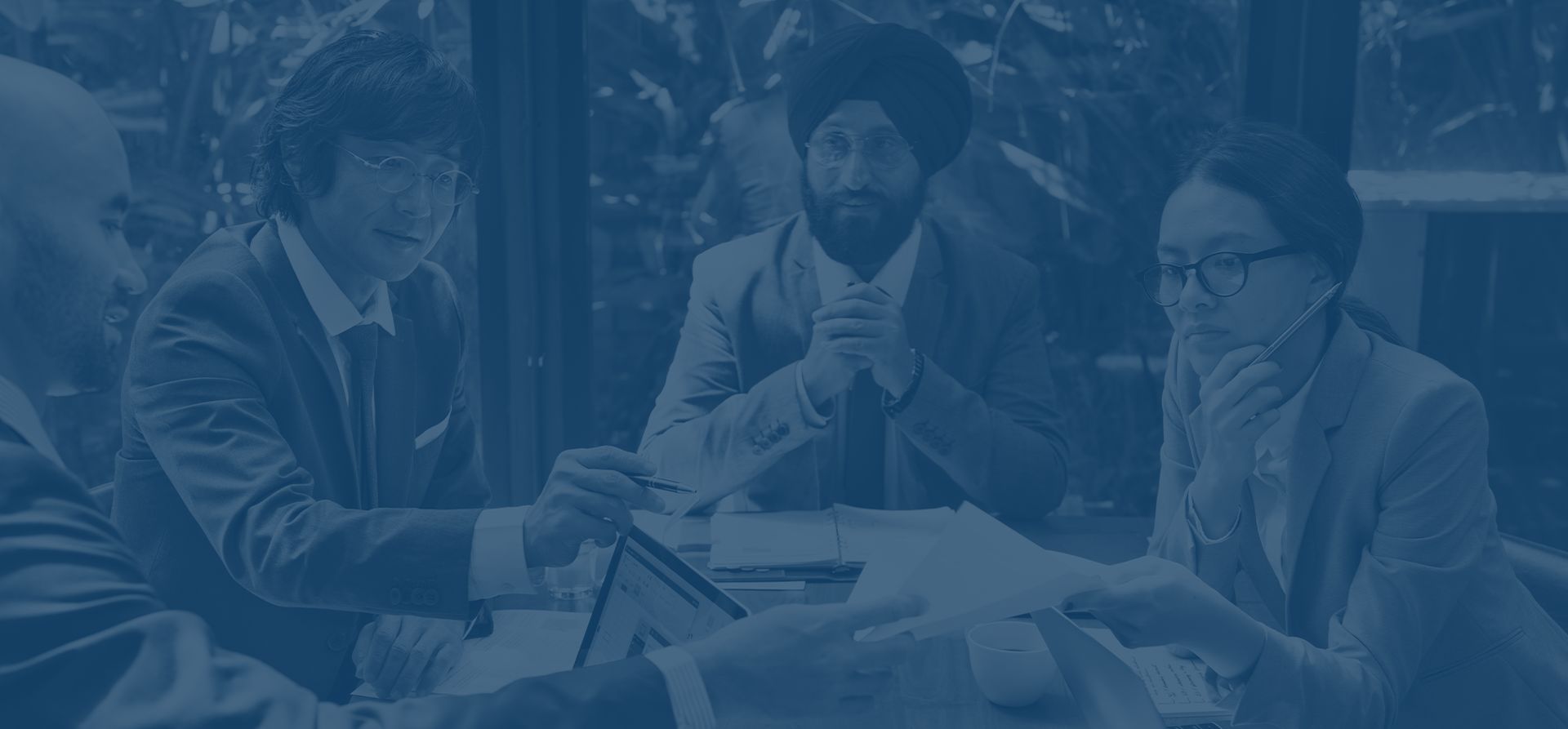 Personal and Exceptional Approach to Processing Visas and Working With Our International Clients

US Immigration Services Offered in Columbus, Cleveland, Southfield, & Washington DC

Technologically Savvy Law Firm with Implementation of Numerous Tools to Deliver Case Progress
Secure an Immigration Attorney Today
Our lawyers will individually and clearly explain the visa or green card process and will simplify the complex procedure in small, easy to understand steps.