Columbus TN Visa Attorneys
What is a TN Visa?
The TN visa is a result of the North American Free Trade Agreement (NAFTA), which was created to form economic relationships between the United States and its neighbors, Canada and Mexico. The TN is a nonimmigrant visa category available to qualified citizens of Canada and Mexico to work in the U.S. as professionals. Initial period of stay is up to a maximum of 3 years. Extensions of stay may be filed in the U.S. on Form I-129, or made abroad at Customs and Border Patrol (CBP) or a U.S. Consulate, depending on whether you are a Mexican or Canadian citizen. Your spouse and children may obtain a TD visa to come with you.
The following criteria are required to qualify for the TN visa:
You must be a Canadian or Mexican citizen;
You profession must be covered by NAFTA;
The job position must require your profession;
You must have arrangements to work for a US employer; and
You must be qualified to practice your profession.
If you have questions about the TN visa and would like to consult with an experienced attorney, do not wait to contact The Law Firm of Shihab & Associates. Our Columbus TN visa lawyers have over 50 years of combined legal experience in a wide variety of complex employment visas and other immigration law matters.
---
Call (800) 625-3404 today for a consultation and analysis of your immigration needs.
---
Professions Covered by NAFTA
To qualify for a TN visa, you must have a job offer from an employer that is located in the U.S. You may not be self-employed, but you may be an independent contractor for the employer. Your employer should provide you with a letter that you can use as evidence in support of your TN visa petition. The letter should include a description of the firm, the position, and job requirements including work experience, licensing, and education.
To be granted a TN visa, your profession must also be one of the professions covered by NAFTA appendix 1603.D.1, which are as follows:
General Professions: Accountant, Architect, Computer Systems Analyst, Disaster Relief Insurance Claims Adjuster, Economist, Engineer, Forester, Graphic Designer, Hotel Manager, Industrial Designer, Interior Designer, Land Surveyor, Landscape Architect, Lawyer, Librarian, Management Consultant, Mathematician, Range Manager/Range Conservationalist, Research Assistant, Scientific Technician/Technologist, Social Worker, Sylviculturist, Technical Publications Writer, Urban Planner, Vocational Counselor.
Medical Professions: Dentist, Dietitian, Medical Laboratory Technologist/Medical Technologist, Nutritionist, Occupational Therapist, Pharmacist, Physician, Physiotherapist/Physical Therapist, Psychologist, Recreational Therapist, Registered Nurse, Veterinarian.
Scientist Professions: Agriculturist, Animal Breeder, Animal Scientist, Apiculturist, Astronomer, Biochemist, Biologist, Chemist, Dairy Scientist, Entomologist, Epidemiologist, Geneticist, Geologist, Geochemist, Geophysicist, Horticulturist, Meteorologist, Pharmacologist, Physicist, Plant Breeder, Poultry Scientist, Soil Scientist, Zoologist.
Teacher Professions: College, Seminary, University.
Most of the NAFTA professions require at least a bachelor's degree. For those professions that require a degree, work experience in lieu of degree is generally not accepted. Three-year Canadian bachelor degrees are acceptable.
TN Visa Procedure for Canadian Citizens
Generally, Canadian citizens are not required to have a visa. If you are a citizen of Canada, you do not need to apply for the TN visa at the U.S. Consulate. You may make your application at a designated U.S. port of entry to a CPB officer. You should present documentation including proof of Canadian citizenship, a letter from your prospective employer, and an evaluation of your credentials.
In the alternative to making your application at the border, your employer may file an I-129 Petition for Nonimmigrant Worker on your behalf with the U.S. Citizenship and Immigration Services (USCIS). Once approved, you may apply for admission by presenting the CBP officer your proof of Canadian citizenship and your I-129 approval notice.
Learn more about TN visa procedure for Canadians
TN Visa Procedure for Mexican Citizens
As a citizen of Mexico, you are required to have a visa (unless you are already in the U.S.), which is valid for one year. Your TN visa application is made to a U.S. Embassy or Consulate in Mexico. Once your TN visa is approved, you may apply for entry to the CBP at a U.S. port of entry.
Learn more about TN Visa procedure for Mexicans
Passport & Identity Document Requirements
In pursuing a TN visa, you must submit proof that you are either a Canadian or Mexican citizen:
If you are a citizen of Canada, you do not need a passport unless you are coming from outside of the Western Hemisphere or you are coming through a port of entry via an airport. You will need to provide a document showing your citizenship (a birth certificate for example) and a document proving your identity (a driver's license for example).
If you are a citizen of Mexico, you will need to show a valid passport. Your spouse and children would be eligible to come with you on the TD visa even if they are not citizens of Canada or Mexico.
Nonimmigrant Intent
The TN visa is a nonimmigrant visa, meaning that it does not grant permanent U.S. residence, but rather temporary stay in the U.S., just like the H-1B and L visas. But, unlike the H-1B and L visas, the TN visa requires that you have nonimmigrant intent. This means that in order to be eligible for the TN visa, you must establish that your intention is to remain in the U.S. temporarily and then to return to your home country. In order to establish this, you can show ties to your home country such as residence, property, real estate, financial, or other connections, and you can also show that your work assignment in the U.S. will be for a limited length of time and should end at a definite date.
No Limit to TN Visa Extensions
Unlike the H-1B and L visas that have maximum limits on the period of stay, TN visa extensions are unlimited, and there is no maximum limit of the length of time you can stay in the U.S., provided that you do not have the intention to remain permanently. Initial visa is for one to three years, as are extensions. However, if you have already been in the U.S. with TN visa status for several years, any extensions of stay will be looked at by the USCIS with greater scrutiny to determine whether your intention is to be in the U.S. temporarily or permanently. Therefore, it may be a good idea to consider changing status from TN to H-1B or L at some point to leave the door open for an immigrant visa (green card) down the road.
---
For further information and a review of your particular situation by a qualified professional, call our offices at (800) 625-3404. Our Columbus TN visa attorneys are standing by to assist you.
---
Why Choose Shihab & Associates?
Retaining an Immigration Attorney is an Important Decision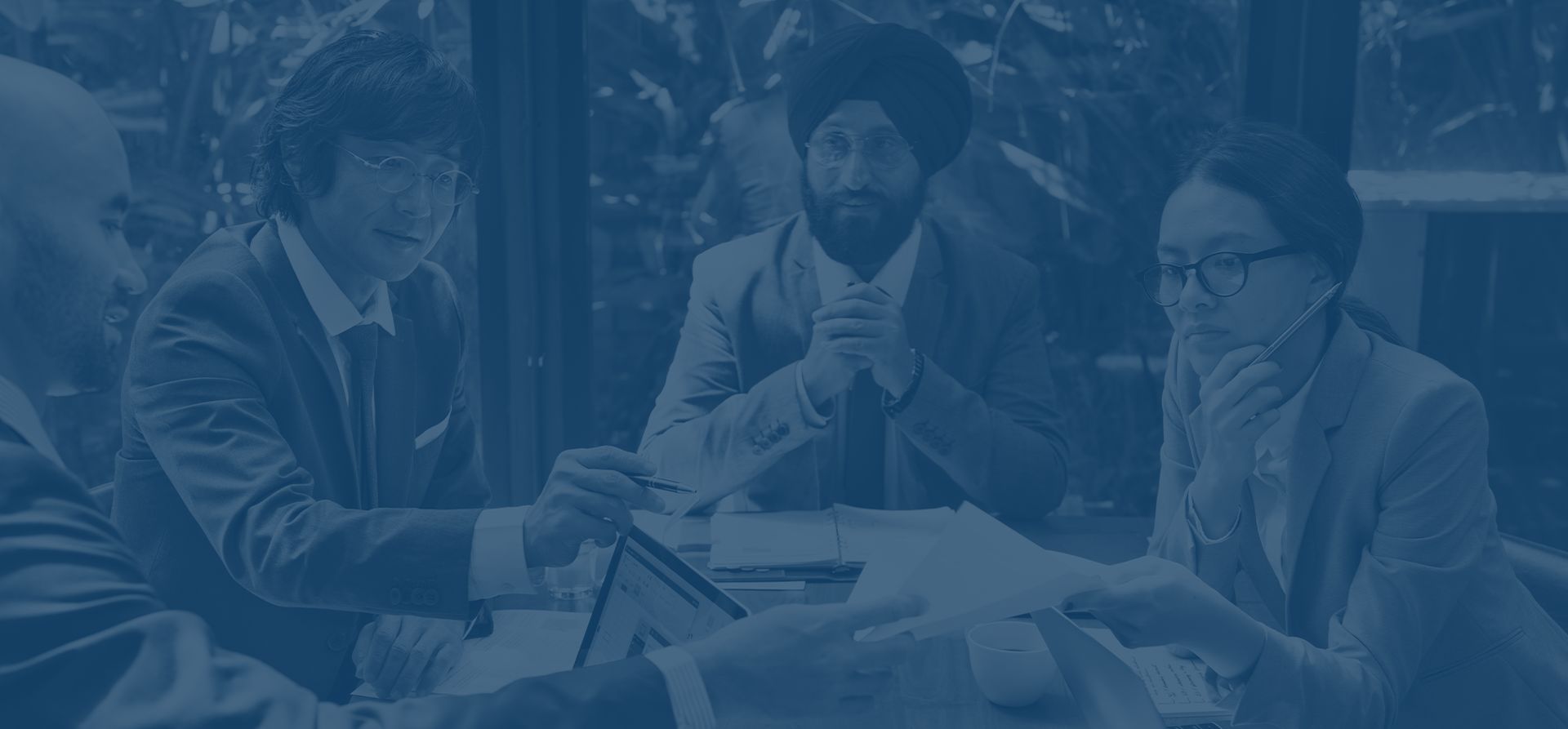 Personal and Exceptional Approach to Processing Visas and Working With Our International Clients

US Immigration Services Offered in Columbus, Cleveland, Southfield, & Washington DC

Technologically Savvy Law Firm with Implementation of Numerous Tools to Deliver Case Progress
Secure an Immigration Attorney Today
Our lawyers will individually and clearly explain the visa or green card process and will simplify the complex procedure in small, easy to understand steps.