The Employment of Foreign Students
Employment Authorization for Students and Exchange Visitors
I. INTRODUCTION
The immigration of foreign students represents a major source of innovation in the United States as only the best and brightest from all around the world seek education in the US. The US benefits a great deal financially as well gets enriched both technologically by the contribution of the best and brightest innovators, scientists, and engineers that foreign students later become, but also culturally as students bring more color into the American society. Gordon Gee, the President of the Ohio State University located in Columbus, Ohio recognizes the contributions brought about by the immigration of foreign students. Mr. Gee would like to double the population of foreign students at the Ohio State University and would like to "staple a green card to their diploma."
II. THE SEVIS PROGRAM
Foreign students are present in the US pursuant to their F-1, M-1 student or J-1 visa status. Students' immigration status is managed and monitored through an online system maintained by the USCIS called the Student and Exchange Visitor Information System (SEVIS). This system tracks educational organizations, students, and other foreign students participating in the J-1 exchange visitor program (explained below) as they maintain a presence in the United States by virtue of their visa.
III. OFF-CAMPUS EMPLOYMENT OF STUDENTS
A. Optional Practical Training (OPT)
OPT is granted to students after completion of their academic program for employment within their major field of study and to gain training prior to their departure to their home country. Post-completion OPT must be requested prior to completion of course requirements. OPT is available during times when the school is not in session provided the student is enrolled at the time of the request and is eligible to, and intends to, enroll in the next session.
An F-1 student who has been granted OPT with a valid EAD can depart and reenter during the OPT period, but only if he obtained a job or job offer before departure. When traveling, the student must carry a passport with a valid F-1 visa stamp, Form I-20 that is endorsed for travel, a valid EAD, and a letter from the OPT employer verifying employment.
OPT is for employment or training relating to the student's major area of study. A valid F-1 status is authorized for a total 12 months of OPT except for certain graduates in Science, Technology, Engineering, and Mathematics (STEM) fields, who are eligible for an additional 17-month extension provided that the employer is participating in the E-Verify program for all of its employees. Here is the procedure for obtaining OPT:
A student must apply to the designated school official (DSO) for a recommendation for OPT prior to the completion of the course requirements or course of study.
If DSO grants the recommendation, the student may apply to USCIS for an EAD.
If a student is seeking OPT prior to the completion of the course of study, the effective date of EAD will be either the date the employment is scheduled to commence or the date an EAD is issued, whichever occurs later.
If student seeking OPT after completion of course of study, the effective date will be either the date of completion of studies or the date of EAD, whichever occurs later.
B. Curricular Practical Training (CPT)
CPT includes internships, training programs or work-study programs which are part of an established curriculum. For CPT, students must enroll for at least one full course of academic study in a year.
One main advantage of the CPT over the OPT is that CPT students do not need to wait for USCIS approval in order to accept off-campus employment. The DSO, who is an officer of the College or University who has been approved by the USCIS to administer the international student employment, can evidence the CPT student's employment by endorsing their SEVIS I-20 form. That is sufficient for the CPT student to immediately accept employment.
It is worthy to note that students who have received one year or more of full-time CPT are ineligible for post-completion OPT.
C. Off-Campus Employment Based on Economic Hardship
F-1 students experiencing unforeseen economic hardship may accept off-campus employment for up to 20 hours per week. It is important to note that students may not accept such employment without prior USCIS approval. The process begins with the DSO completing Form I-538 indicating that there is insufficient on-campus employment. Once the form is completed, a student should seek permission from USCIS and apply for EAD which will be valid for one year and may be renewed until the completion of course studies.
D. On-Campus Employment
Employment on the School's premises and employment with "on location commercial firms" that provide services for students on campus, such as the school bookstore or cafeteria is allowed. However, the employment must be related to the student's educational program. If the student is enrolled in a full-time course, no prior USCIS approval or EAD is required.
F-1 students who are applying for a social security number on the basis of on-campus employment must demonstrate that employment has been obtained before an SSN can be assigned.
On-campus employment is limited to 20 hours per week while school is in session and during vacations, the non-campus employment can be full time for students who intend to enroll in a full course of study in the following academic term. F-1 students may not work on-campus more than 30 days prior to the start of classes and a transferring F-1 may not work on-campus until the new school has SEVIS jurisdiction over that student.
E. Employment Pursuant to the "H1-B Cap-Gap Relief"
Students in OPT and beneficiaries of an approved H1-B petition with a start date of October 1 of the following fiscal year and will be granted cap gap relief between the period after the expiration of their OPT card and October 1, the start of their H-1B visa status. For instance, if a person working on OPT has an approved cap-subject H-1B visa which naturally starts on October 1, 2010, but whose OPT expires on June 1 can continue to work for the petitioning employer between June 1 and October 1 (the cap gap period) pursuant to the relief.
IV. CONCLUSION
Contact The Law Firm of Shihab & Associates if you require assistance with the employment of foreign national employees. Our experienced attorneys have more than 50 years of combined experience in successful legal representation. Employing foreign students may be a rewarding venture. However, it requires diligence on the part of the employer to make certain that the employment conforms to US regulations and statutes. We are proficient and competent in all matters regarding the employment of foreign nationals including H-1B visas, green cards, intracompany transferees, and all other employment-related immigration matters.
Why Choose Shihab & Associates?
Retaining an Immigration Attorney is an Important Decision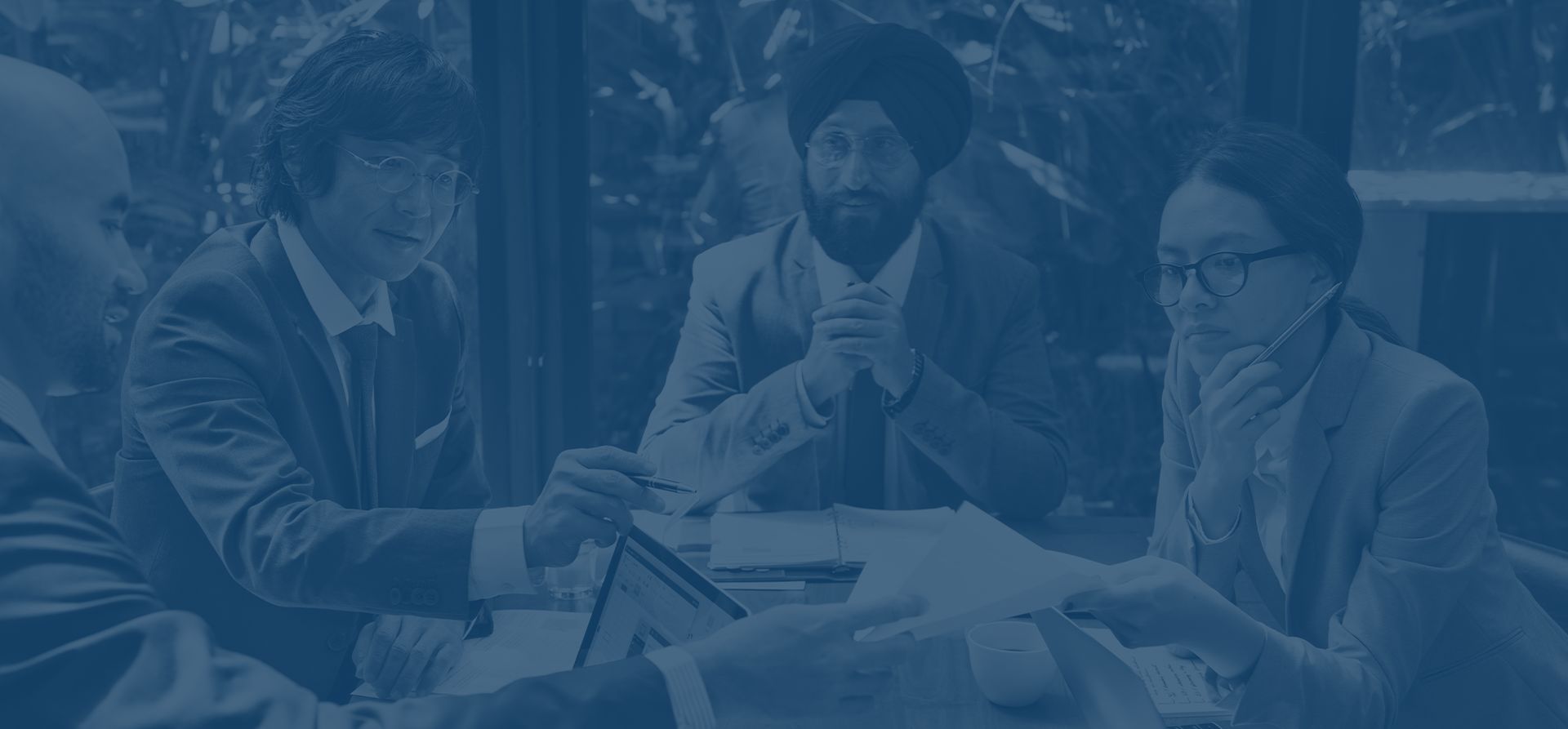 Personal and Exceptional Approach to Processing Visas and Working With Our International Clients

US Immigration Services Offered in Columbus, Cleveland, Southfield, & Washington DC

Technologically Savvy Law Firm with Implementation of Numerous Tools to Deliver Case Progress
Secure an Immigration Attorney Today
Our lawyers will individually and clearly explain the visa or green card process and will simplify the complex procedure in small, easy to understand steps.