Columbus Immigration Attorneys for Employers
Hiring Foreign National Employees in the United States
U.S. employers often resort to the employment of foreign employees for a variety of reasons. In some instances, U.S. employers are unable to find qualified, willing, and capable U.S. workers to occupy certain positions. In some instances, employing a foreign national is necessary because of the scarcity of specific skills in health care, engineering, and information technology positions. It is not a secret that foreign workers work hard and are often creative and certainly add to the diversity in the workplace.
If you are interested in hiring foreign nationals for your American or global company, it is always wise to have a skilled immigration attorney on your side. Seek guidance from the skilled global immigration attorneys at The Law Firm of Shihab & Associates.
---
We have offices in Columbus Ohio, Cleveland Ohio, Southfield Michigan and Washington, D.C. Contact us online or at (800) 625-3404.
---
Employing Foreign Nationals
U.S. employers may sponsor the employment of certain foreign nationals to be employed for a certain term under what is known as non-immigrant work visas – visas with a limited and finite term. While employed, the law also allows U.S. employers to sponsor the worker to obtain permanent residence (green card) as an incident of their employment and as an added benefit. Once permanent residents, the foreign workers may remain in the United States permanently and apply for citizenship.
Employing a foreign national worker comes with certain responsibilities that are spelled out in the various statutes and regulations. For instance, employing H–1B visa "specialty occupation" workers requires the employer to pay the foreign worker prevailing wages, promise not to adversely affect the working conditions of US workers, and provide for the reasonable transportation cost to return the alien to his or her country at the conclusion of the employment.
Non-Immigrant Visas Solutions for Employers
There are many common mechanisms that United States employers may utilize to employ foreign nationals temporarily.
In order of popularity, these include:
Specialty Occupation H-1B Visa: This visa type is reserved for those occupations that require as a minimum a bachelor's degree to successfully perform the duties of the position. It is important to note that not every position requiring a bachelor's degree may qualify for the issuance of a Specialty Occupation H-1B visa. For instance, certain nursing positions have been held not to be specialty occupations. It is worthy to note that there are only 65,000 new H-1B visas available each federal fiscal year normally referred to as "cap" H-1B visas.
Intracompany Transferees L-1A and L-1B visas: To qualify, aliens must have worked one year within the three years preceding their entry in the US for a foreign company, which is classified as a branch, parent, affiliate, subsidiary, or joint venturer to a U.S. company and who will enter the U.S. to work for such U.S. company in a managerial, executive, or specialized position.
NAFTA Canadian and Mexican Professionals TN visa. This is an attractive visa type to secure a non-cap related temporary visa, which may be secured relatively quickly. Employers may apply for this visa type at the port of entry, at a U.S. Consulate, or internally before the USCIS. It must be noted that only specific occupational titles may qualify for this visa category. In addition, there are certain restrictions in applying for permanent residence while the employee is on a TN visa due to the "dual intent doctrine."
Non-agricultural skilled or unskilled "Temporary or Seasonal" Workers H-2B. In order to secure this visa, the employer must first obtain a labor certification issued by the U.S. Department of Labor. There are 66,000 new H-2B visas available each federal fiscal year. The crux of this visa type is proving that the position is, in fact, seasonal in nature.
Foreign nurses working in shortage areas H-1C
Seasonal Agricultural Workers H-2A
Trainees H-3 Visa
Employment-Based Permanent Residence Sponsorship
U.S. immigration regulations allow employers to sponsor their foreign employees to obtain permanent residence (green card) based on a bona fide offer of permanent employment. The most pressing issue facing employers sponsoring foreign labor is the lengthy and convoluted administrative processes involved in the permanent residence process. Due to the complex nature of the employment-based permanent residence process, it is highly advisable to enlist the services of experienced immigration law counsel to navigate through these administrative procedures competently and to avoid the numerous pitfalls.
There are five (5) employment-based permanent residence categories:
First preference Employment-Based Category EB-1. This preference category is the fastest process, as it does not require the employer to demonstrate that the permanent employment of the alien does not displace an equally qualified U.S. worker. In other words, the employer would avoid the lengthy and convoluted PERM process and would directly move directly to the I–140 stage. It is reserved for:

Aliens of Extraordinary Abilities
Outstanding Professors and Researchers
Multi-National Executives.

Second Preference Employment-Based Category EB-2 is for Advanced Degree Aliens and for Exceptional Abilities Aliens. This process requires the employer to go through the PERM process prior to filing the immigrant petition. The PERM requirement may be waived if the alien can demonstrate that his immigration is in the national interest of the United States.
Third Preference Employment-Based Category EB-3 is for skilled workers and other workers. Like the second preference category, this preference category also requires the employer to go through the PERM process prior to filing the immigrant petition.
Below is a chart that illustrates the first three preference categories and some notes regarding the differences between these processes. It must be remembered that the first category is the most attractive due to the fact that priority dates for all citizens of the world have been current for a considerable period of time. This would encourage the employer and alien to file the I–140 and the I–485 processes concurrently.
Preference
Description
PERM?
Procedure & Comments
EB–1
Aliens of Extraordinary Abilities
No

Immigrant Worker petition (I–140) setting forth preference criteria
Adjustment of Status application (I–485) may be filed concurrently with I–140 if the alien is in the US and priority date is current.
Alien may alternatively apply for permanent residence at a US Consulate outside the US after approval of I–140 petitions and priority date is current.
Preference criteria are subjective and open for USCIS interpretations.

Outstanding Professors & Researchers
No
Multinational Executive
No
EB–2
National Interest Waiver
No
Advanced Degree Aliens
Yes

Labor certification (PERM) must be processed and approved proving that US workers are not being displaced.
Immigrant Worker (I–140) petition is based on more objective criteria.
Adjustment of Status application (I–485) may be filed concurrently with I–140 if the alien is in the US and priority date is current.
Alien may alternatively apply for permanent residence at a US Consulate outside the US after approval of I–140 petitions and priority date is current.

Exceptional Abilities Aliens
Yes
EB–3
Professionals/
Skilled Workers
Yes
Other Workers
Yes
Call The Law Firm of Shihab & Associates
Employing foreign workers is a rewarding process due to the many contributions those workers bring to their employers in innovation, dedication, and ambition. The course of legalizing their status is wrought with administrative rules and often overlapping procedures. Despite these difficulties, U.S. employers are not discouraged from the employment of foreign workers.
If you have questions about the employment of foreign nationals, please contact The Law Firm of Shihab & Associates. Our law firm handles all matters concerning employment and green card cases for employers and employees of all sorts.
---
Get in touch with us today by calling (800) 625-3404.
---
Why Choose Shihab & Associates?
Retaining an Immigration Attorney is an Important Decision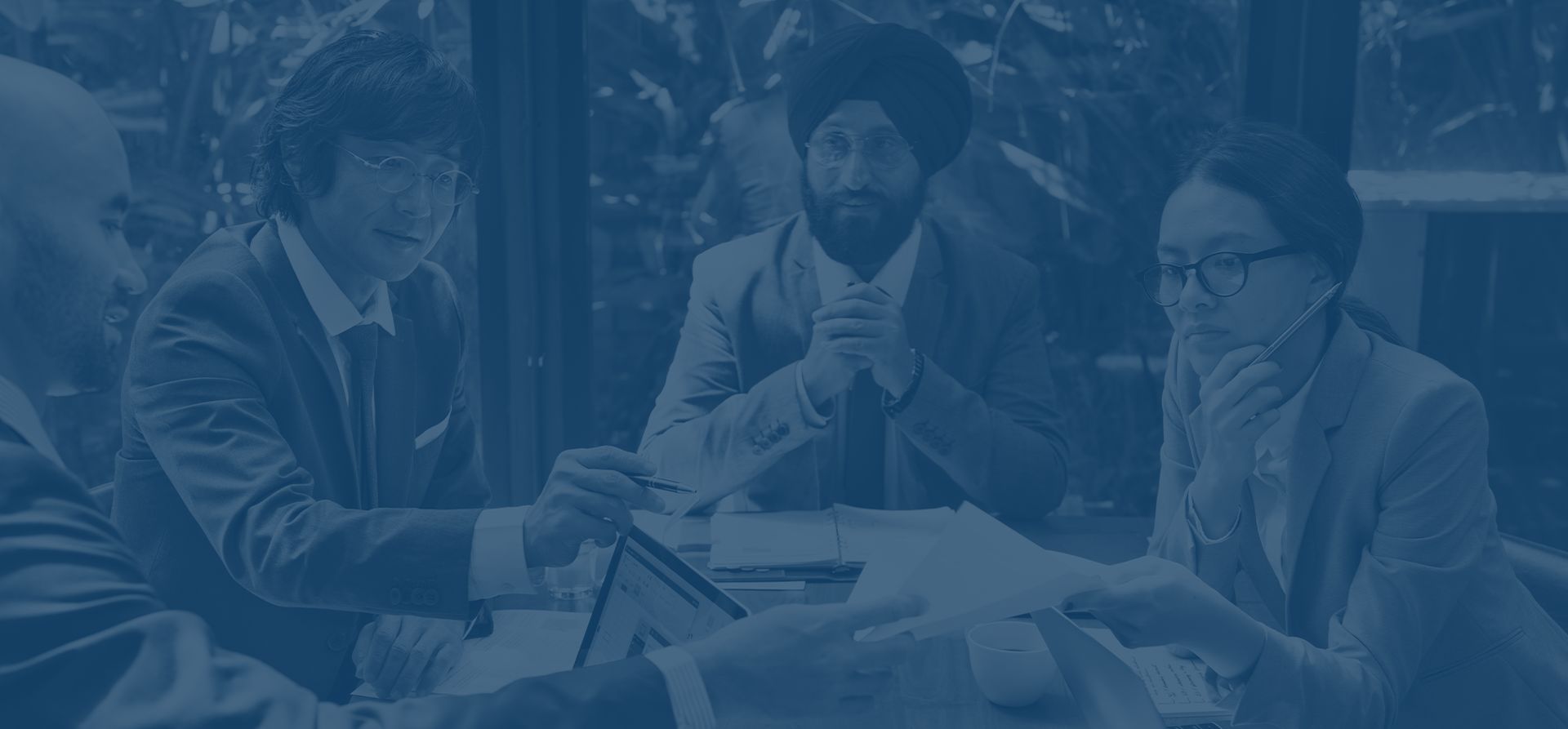 Personal and Exceptional Approach to Processing Visas and Working With Our International Clients

US Immigration Services Offered in Columbus, Cleveland, Southfield, & Washington DC

Technologically Savvy Law Firm with Implementation of Numerous Tools to Deliver Case Progress
Secure an Immigration Attorney Today
Our lawyers will individually and clearly explain the visa or green card process and will simplify the complex procedure in small, easy to understand steps.