H-2B Visa for Temporary Non-Agricultural Workers
Our Columbus Immigration Attorneys Can Help with the Application Process
If you are a U.S. employer seeking to hire a foreign national to fill a temporary, skilled, or unskilled non-agricultural position, you may be able to use the H-2B visa program. If you are a foreign national wishing to be employed in the United States in a seasonal intermittent, one time, or peak load type of employment, you may be eligible to have a U.S. employer sponsor you under the H-2B visa category. The H-2B visa is a popular option for foreign workers in fields ranging from engineers to theme park employees to athletes.
The Law Firm of Shihab & Associates has extensive experience in representing employers and employees in H-2B cases. If you are a U.S. employer seeking to hire a foreign worker to fill a temporary position, or if you are a foreign national looking to be sponsored for H-2B visa, our attorneys can spend the necessary time to fully understand your circumstances and suggest timely and cost-effective strategies that fit your goals.
---
Contact us onlineor call us at (800) 625-3404to get started.
---
Requirements for H-2B
In order to take advantage of the H-2B program, you must establish that you meet all of the requirements. If you are a U.S. employer, you must show that there aren't any U.S. workers available to fill the temporary position. In addition, it must be shown that hiring a foreign worker will not negatively impact the wages of U.S. workers. You must also prove that your need to hire a worker to perform the labor or service is temporary. It is not sufficient that the position itself may be temporary in nature. Your need must be temporary. There are four ways to prove your need as a U.S. employer is temporary.
First, an employer's need is considered temporary if the need to fill the position is a one-time occasion. In order to claim the position is a one-time occasion, you must prove one of two things. On one hand, you can prove that the company has never hired workers to perform the work that the foreign worker will perform and that you will not need workers to perform the labor or services in the future. This would be for new and temporary positions, such as an Italian-themed hotel hiring an Italian artist to paint murals of Italian landscape throughout the hotel. On the other hand, if the position is normally a permanent position, the petitioner must show that a short-term and temporary event created a need for a temporary worker. For instance, a fashion design company that normally employs fashion designers in permanent positions may wish to employ a specific fashion designer from France to design a line of apparel for the upcoming season.
Another way to prove a temporary need is to hire a foreign worker on a seasonal basis. If you want to hire the foreign worker on a seasonal basis, you must prove that the work is usually associated with a particular season that is recurring in nature. For instance, if a ski resort hires professional ski instructors from all over the world each ski season, which always occurs between November and March, then the position is for a seasonal basis. It is important to note that if the need is unpredictable, subject to change or considered vacation time for the regular employees, then it is not a seasonal basis and therefore, the need is not considered temporary.
The third way to show that the employer's need is temporary is to hire a foreign worker for "peak load" purposes. You can show peak load need by proving that you regularly hire permanent workers to do the same work that the foreign worker would do. You must also demonstrate that you seek to hire a foreign worker to augment your regular staff because of seasonal or short-term demand. Lastly, in order to prove peak load needs, you must show that the temporary services or labor will not be integrated into the company's regular operations. For instance, during peak tourist seasons at a particular destination, hotels and resorts may hire additional housekeepers to supplement the regular housekeeping staff.
Finally, an employer may claim that it has an intermittent need for temporary work. In order to claim intermittent need, you must demonstrate that you have never employed permanent or full-time workers to perform the job and that you intermittently require temporary workers to do the work. For instance, an employer may need a German technician who is needed to provide service maintenance and repairs to a German-manufactured piece of machinery.
The last requirement is that the foreign national must either be from one of the countries listed on the Federal Registers annual list of nations eligible to participate in the H-2B program or if the Secretary of Homeland Security determines that it is in the interest of the United States to permit the foreign national to be an H-2B beneficiary.
Is There an Annual Cap?
Yes, the annual cap is 66,000. However, unlike the H-1B, the H-2B cap is not as in such high demand. Thus, the cap is often not reached for several months or even longer. In some circumstances, a worker may be exempt from the H-2B cap.
Durational Limitations
The foreign worker may be approved for H-2B classification for up to the duration permitted on the temporary Labor Condition Application, which is usually the length of the time the employer has a temporary need for the foreign worker. H-2B classification may also be extended in certain circumstances for one-year increments. The maximum duration of stay on the H-2B is three years. It is important to note that prior time spent in other H or L classifications counts towards the H-2B time limit.
After being present for three years in H-2B classification, the foreign national must leave the United States for at least three months before seeking readmission under the H-2B program. There is an exception to the three-year limitation for certain interruptions of the H-2B worker's period of stay.
Family members of H-2B workers may be admitted to the United States under the H-4 classification.
Learn More About the H-2B Program
The Law Firm of Shihab & Associates has decades of combined immigration experience. If you would like to learn more about the H-2B program, schedule a consultation with our experienced Columbus work visa attorneys.
---
With offices in Columbus Ohio, Cleveland Ohio, Southfield Michigan and Washington, D.C., we serve clients globally. Call us at (800) 625-3404.
---
Why Choose Shihab & Associates?
Retaining an Immigration Attorney is an Important Decision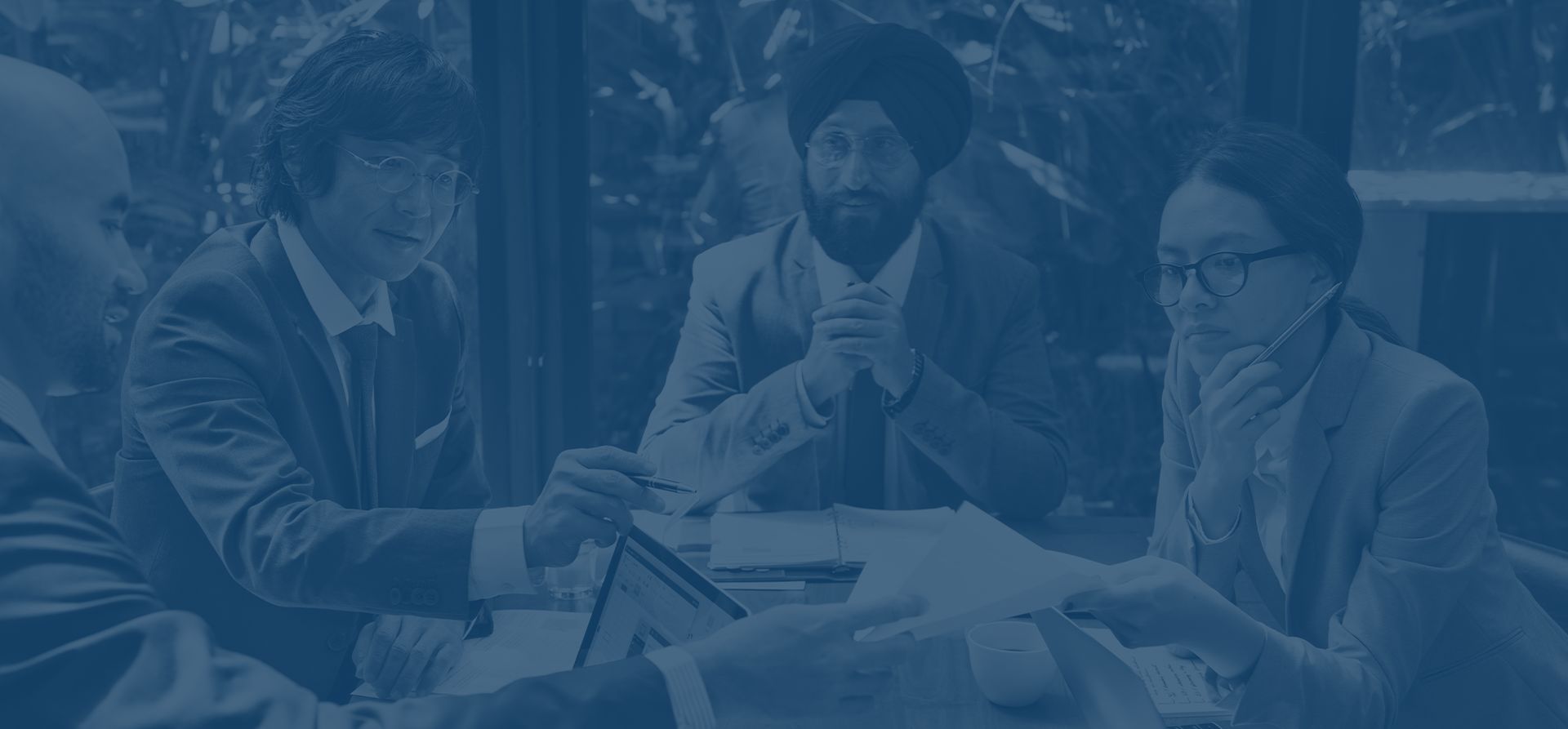 Personal and Exceptional Approach to Processing Visas and Working With Our International Clients

US Immigration Services Offered in Columbus, Cleveland, Southfield, & Washington DC

Technologically Savvy Law Firm with Implementation of Numerous Tools to Deliver Case Progress
Secure an Immigration Attorney Today
Our lawyers will individually and clearly explain the visa or green card process and will simplify the complex procedure in small, easy to understand steps.