P Visa for Performers, Teachers & Coaches
The Law Firm of Shihab & Associates in Columbus Ohio, Cleveland Ohio, Southfield Michigan and Washington, D.C.
The P-1 category non-immigrant visa is available to performing groups, athletes, culturally unique performers, teachers, and coaches. The P-2 category is useful for eligible individual and group artists. The P-3 category should be the first option for culturally unique artists (group or individuals), teachers and coaches.
---
Contact us online or call (800) 625-3404 for questions on the P non-immigrant category. Our lawyers are experienced in all facets of immigration law.
---
Requirements for P-1 Classification
The P-1 classification visa is useful for internationally known athletes, individually, or as part of a group or team, and entertainment groups (not individuals). They must meet the basic standard of international recognition i.e. "a high level of achievement in the field evidenced by a degree of skill and recognition substantially above that ordinarily encountered, to the extent that such achievement is renowned, leading, or well known in more than one country," 8 CFR §214.2(p) (3).
Athletes
P-1 may be granted to an internationally recognized athlete based on individual reputation and achievements. The standard is lower with a comparison to O-1 aliens in athletics where the requirement is "sustained national or international acclaim". The P-1 visa is for competing athletes and not for coaches and trainers. Athletic teams must be recognized internationally as outstanding in the discipline and must be coming to perform services that require such recognition.
The COMPETE Act of 2006 expanded the aliens eligible for P-1 classification to include:
Individual professional athletes employed by teams belonging to an association of six or more professional sports teams with combined revenues exceeding $10 million annually;
Individual coaches or athletes performing with teams or franchises in the U.S. that are part of an international league/association with at least 15 amateur sports teams;
Amateur or professional skaters performing individually or as part of a group in theatrical skating productions/tours.
Documentation
Individual athletes and teams must include with their petition a tendered contract with a major U.S. sports league or team as well as evidence and/or documentation of at least two of the following:
Significant participation in a prior U.S. major league season;
Participation in international competition with a national team;
Significant participation in a prior U.S. College/University season in intercollegiate competition;
A written statement from a major U.S sports league or official detailing alien's or team's international recognition;
A written statement from the sports media or a recognized expert respecting international recognition;
International ranking; or
Significant honors/awards in sports.
Entertainers
Aliens who belong to an entertainment group that has been recognized internationally as outstanding in the discipline for a sustained and substantial period of time can opt for a P-1 classification visa. Each member must have a sustained and substantial relationship with the group for at least a year. Contact us for questions relative to Entertainer visas.
Requirements:
Evidence that the group has been established and performing regularly for a period of at least one year;
A statement from the petitioner listing each member of the group and the exact date for which each member has been employed on a regular basis by the group; and
Evidence that the group has been internationally recognized in the discipline for a sustained and substantial period of time. This can be evidenced by group's nomination for or receipt of international awards or prizes for outstanding achievements;
Or evidence that the group has achieved three of the following:
Leading entertainment group in production/events with distinguished reputation;
International recognition;
Record of major commercial or critically acclaimed successes;
Recognition for achievements from organizations, critics or government agencies;
A high salary or other substantial remuneration comparable to other similarly situated.
Exceptions
75 Percent Rule
Only 75 percent of the group members must have had a sustained and substantial relationship with the group for at least a year.
Waiver of One Year Relationship
USCIS may waive the one-year relationship requirement for an alien who, because of illness or unanticipated circumstance, replaces an essential member of the entertainment group.
Waiver of International Reputation
USCIS may waive the international recognition requirement for entertainment groups if they are recognized nationally as being outstanding in their discipline.
Circus Personnel
The one-year membership requirement does not apply to alien circus personnel performing as part of a circus who are integral and essential and coming to join a circus with national recognition.
P-2 Classification Visa
The P-2 classification visa is useful for artists and entertainers who perform individually or as part of a group under a reciprocal exchange program between one or more U.S organizations and one or more such organizations in another country and the individuals must have 'comparable skills.'
P-3 Classification Visa
The P-3 classification visa is accorded to culturally unique artists and entertainers, individually or as a group, coming to the U.S. to develop, interpret, represent, coach, or teach their particular art or discipline. Culturally unique means "a style of artistic expression, methodology or medium which is unique to a particular country, nation, society, class, ethnicity, religion, tribe, or other groups of persons".
Accompanying Aliens
All P categories allow for essential support personnel who are defined as 'a highly skilled, essential person and an integral part of the performance of the alien because the support services cannot readily be performed by a U.S. worker. These categories are classified as P-1S, P-2S, and P-3S.
Contact Us
If you have questions about an immigration matter, and/or you need help in the process, please contact our immigration attorneys or call The Law Firm of Shihab & Associates at (800) 625-3404. We handle various matters including family immigration, immigrant visas, non-immigrant visas, employment visas, and H1B visas, Investor Visas, PERM applications, Green Cards and Permanent Residence, and many more.
Why Choose Shihab & Associates?
Retaining an Immigration Attorney is an Important Decision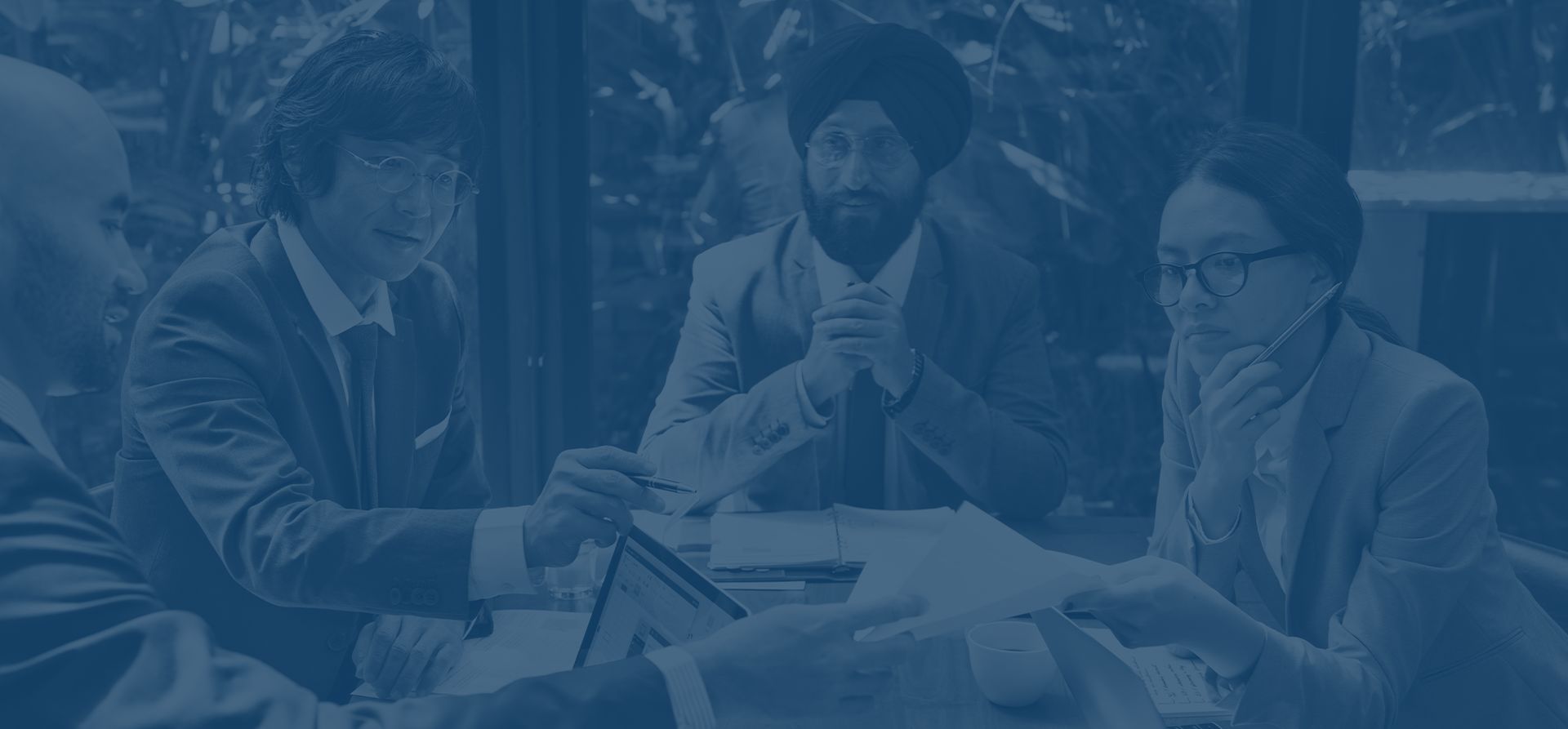 Personal and Exceptional Approach to Processing Visas and Working With Our International Clients

US Immigration Services Offered in Columbus, Cleveland, Southfield, & Washington DC

Technologically Savvy Law Firm with Implementation of Numerous Tools to Deliver Case Progress
Secure an Immigration Attorney Today
Our lawyers will individually and clearly explain the visa or green card process and will simplify the complex procedure in small, easy to understand steps.